Our plasmas last for 42 years, claims Panasonic
Pass a plasma from generation to generation
If you've always steered clear of plasma TVs because you think their average lifetime isn't great, then think again. One manufacturer has claimed that its plasma TVs at least will last for over 42 years.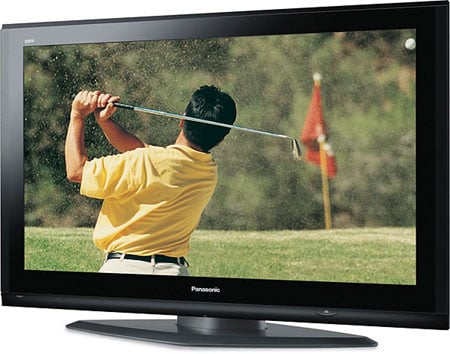 That picture won't look so bright in 43 years' time
Panasonic has stated that its 2008 line-up of 1080p Viera plasma HD TVs are "rated to last 100,000 hours" before reaching half their original brightness - the industry standard measure of screen longevity.
The firm said that if one of its plasma tellies were used for an average of six-and-a-half hours each day, then it'd take more than 42 years for the set to reach half-brightness.
Robert Perry, a senior VP with Panasonic's display division, claimed there's been a lot of misinformation circulating about plasma HD TVs and their longevity.
"We're happy to once again set the record straight on the durability of Panasonic plasma," he said.
If Perry's comments have convinced you to buy one of its plasma screens, you still need to choose carefully. Because although the firm's 20008 1080p Viera line is rated to last 100,000 hours, Panasonic's two 720p Viera plasma HD TVs are only expected to last 60,000 hours - over 25 years - before they reach half their original brightness.