Orange to bundle free Eee with HSDPA modem, airtime
SCC subsidised
Orange will tomorrow offer Brits Asus' newly announced Eee PC 900 16G for... well... nothing at all. Orange will expect however, punters to sign up for a two-year, £25-a-month airtime contract.
That package grants users up to 3GB of data transfers a month and up to 100 text messages sent from the machine.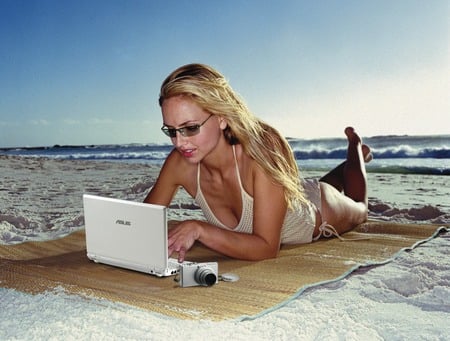 Asus Eee and friend: free
Orange UK's deal follows similar packages offered elsewhere in the world, including the 50p Eee offered in Japan, and a £78 Small, Cheap Computer deal punted in France.
The Eee 900 16G comes with an 8.9in display and 16GB of solid-state storage. It's based on Intel's 900MHz Celeron M 353 processor and has 1GB of DDR 2 memory.
The deal also bundles a gratis Option Icon 225 USB 3G modem, which supports HSDPA at up to 7.2Mb/s.
The Asus deal goes live on 16 August, through Orange shops and its website.
Related Reviews
Asus Eee PC 900 Linux Edition
Asus Eee PC 901 Linux Edition
Asus Eee PC 4G
MSI Wind Windows XP Edition