M&S pimps school uniform for iPod era
Are you listening to me, Wilkes Minor?
Marks and Sparks has given the old-style school uniform a tech overhaul, by creating a blazer with integrated iPod cradle. Teachers beware.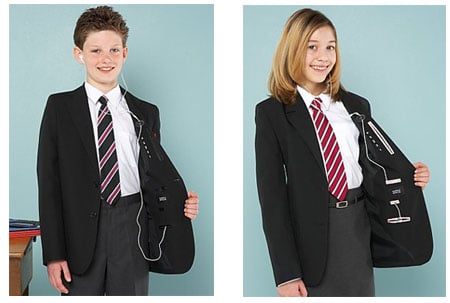 M&S' school blazer, with iPod connection
The Recycled Stain Defence Blazer for iPod Stormwear jacket - phew - includes an iPod pocket that allows the pupil to discretely hide their music player inside. Handy if you're worried about playground bullies, we guess - it's not your sweets they want these days...
The iPod connects to a "hidden circuit" that's sewn into the jacket's lining. The child can control the music through a series of buttons inside the jacket's lapel.
A standard iPod headphone cable runs from the audio player and up the inside of the jacket and out past the collar. A catch is also sewn into the lapel to hold the headphone cable securely in place.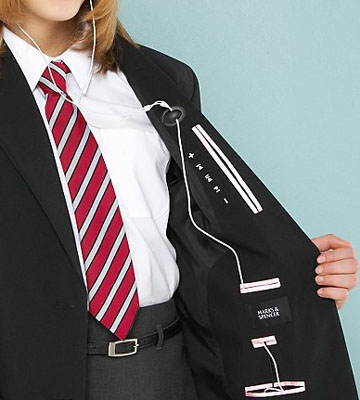 Ripe for a mugging?
Whether or not it's right that kids should be encouraged to carry iPods around with them at school, the line's sure to be a number one hit with school children.
And if you're wondering why the jacket has "recycled" in the name, it's because the blazer's made out of old bottle tops. Who'd have thought it?
The Marks and Spencer iPod blazer range is available now online, with prices starting from £25 (€40/$50).