Tired of RRoD taunts? Turn your Xbox 360 into a PC
Enterprising vendor offers case mod
The solution to a hot and noisy Xbox 360 is to put the console inside a big, black PC case - according to one manufacturer, that is.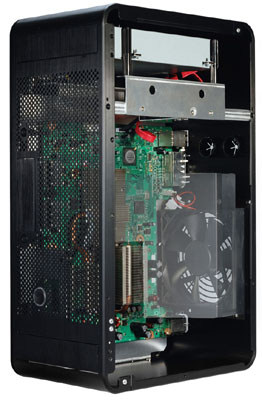 Lian-Li's PC-esque Xbox 360 case improves airflow and reduces noise
Lian-Li Industrial, a self-styled "executive upper-class aluminium PC chassis manufacturer", has designed a PC-like chassis for the Microsoft console that it claims alleviates heating issues from hot components and reduces noise from the 360's vibrating optical drive.
The hard drive-less Xbox 360 Arcade measures roughly 295 x 100 x 80mm, but Lian-Li's PC-XB01 chassis is a larger 415 x 250 x 160mm to give more space for air to flow around the console's components.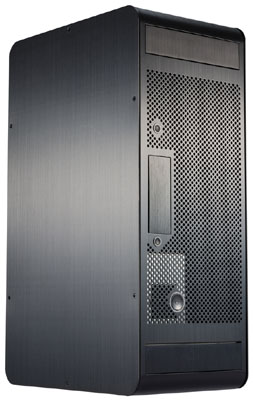 A PC it ain't
Adopting the PC-XB01 isn't as simple as just sticking the console into a larger box. The Xbox 360 has to deconstructed and put into the new casing, piece by piece. This process, Lian-Li admits, requires some "DIY knowledge for the transfer of components".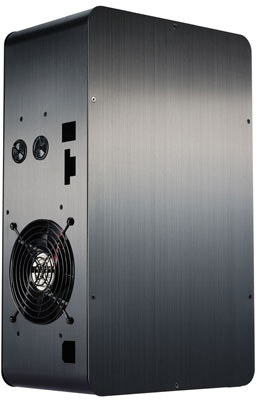 A 1500rpm fan's built into the case
The case has a 1500rpm rear fan to "silently" draw heat away from the internal components and the optical disk drive is encased in foam to reduce noise. In true Xbox 360 style, the PC-XB01 can be sat horizontally or vertically – although it probably won't fit underneath your telly any more.
Of course, opening up your Xbox 360 and moving it into another case will invalidate Microsoft's warranty for the machine.
Lian-Li's PC-XB01 case will be available online later this month for roughly $150 (£75/€65).