Bear prints found on Georgian cyber-attacks
Shots by both sides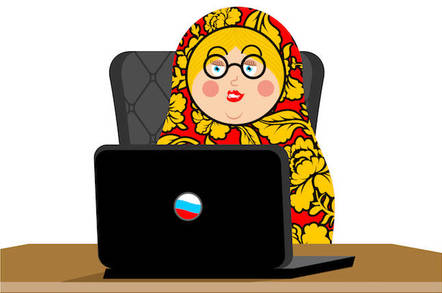 Security researchers claim to have uncovered evidence pointing to a link between Russian state-run businesses and cyber-attacks against Georgia.
Denial of service attacks against Georgian web-sites started a day before Georgian and Russian military units began fighting over the disputed region of South Ossetia. SecureWorks researcher Don Jackson said that logs showed that portions of the attack were run from command and control servers located on the networks of Russian state-operated firms Rostelecom and Comstar. These servers were not linked to previous botnet activity.
"We know that the Russian government controls those servers theoretically, if they have not been 'pwned' by somebody else," Jackson told eWeek.
Changes made in routing tables by Rostelecom and the Moscow-based Comstar blocked internet traffic to Georgia. The same networks served as the launch pads of brute-force denial of service attacks and cache poisoning attacks against Georgian networks, according to SecureWorks.
Jackson is at pains to point out that the evidence he has uncovered is circumstantial, but based on the patterns and timings of attacks he suggests there may have been some co-operation between Russian state-operated firms and other attackers.
Other aspects of the attacks have included the hosting of spoofed Georgian web pages featuring misinformation and propaganda. A new group called the South Ossetia Hack Crew has claimed responsibility for defacing the Georgian Parliament website with image collages comparing Georgian President Saakashvili to Adolf Hitler.
Meanwhile nationalist articles in Russian papers have even reportedly inspired the notorious RBN (Russian Business Network) to flood Georgian systems with junk traffic from compromised systems based in Turkey.
In response to the attacks the Georgian presidential website (www.president.gov.ge) has been moved to Atlanta, USA where it's been hosted by Tulip System, a US firm run by Georgia ex-patriate Nino Doijashvili. Estonia, the victim of cyber-attacks last year, is reportedly sending computer security experts to Georgia.
It's hasn't all been one way traffic. The website of the South Ossetian government was reportedly hit by a distributed denial of service attack on 8 August, hours before Georgian forces launched an artillery bombardment. Russian news agency RIA Novosti was also hit by a denial of service attack earlier this week.
Security expert Graham Cluley of Sophos has put together a timeline on these various attacks here.
DDOS mitigation tools firm Arbor networks has put together a comprehensive overview of the attacks, complete with diagrams and a list of targets, here.
"While some are speculating about cyber-warfare and state sponsorship, we have no data to indicate anything of the sort at this time. We are seeing some botnets, some well known and some not so well known, take aim at Georgia websites," writes Arbor researcher Jose Nazario, who adds that Georgian hackers have been blamed for the attack on RIA Novosti.
"Compared to the May 2007 Estonian attacks, these are more intense but have lasted (so far) for less time. This could be due to a number of factors, including more sizeable botnets with more bandwidth, better bandwidth at the victims, changes in our observations, or other factors," he adds.
On average attackers are throwing 211 Mbps at targeted systems in assaults that last for an average of just over two hours at a time.
Shadowserver has a list of the attacked domains, which include sites run by Russian opposition figure Garry Kasparov, and more analysis here. ®
Sponsored: Becoming a Pragmatic Security Leader