16-card GPU bangs-per-buck mega shoot out
We name the best GPUs for performance and price
We've looked at a host of graphics chips, and while each new GPU generation has its fans who'll dash out and buy it no matter what, plenty of punters prefer to wait and see whether they're worth the money.
In short, they ask, what level of bang will we get per buck? Or would be be better off spending a lot less on an older GPU that delivers nearly as much performance - particularly now that doubling up cards in CrossFire or SLI mode can deliver potentially better acceleration than a newer, single-GPU product can?
Well, we're an obliging lot at Register Hardware, so we've worked it all out for you. We've taken a stack of cards and put them through their paces on our Intel Skulltrail test platform.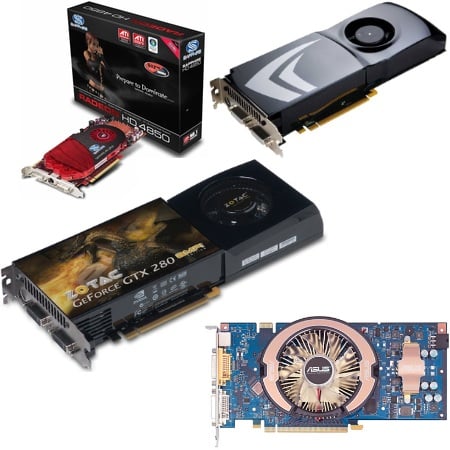 We're going to look at value for money based on each card's performance in 3DMark06. We choose that test for good reason. For one thing, you can run the same benchmark yourself and for another it's heavily dependent on the graphics card. Games such as Crysis or Elder Scrolls: Oblivion load the whole system quite heavily and make it tricky to judge the effect of the graphics card in isolation.
It would have been nice to use the more recent 3DMark Vantage test but it requires DirectX 10 support and that's not supported by some of the older graphics cards that we lined up as cannon fodder.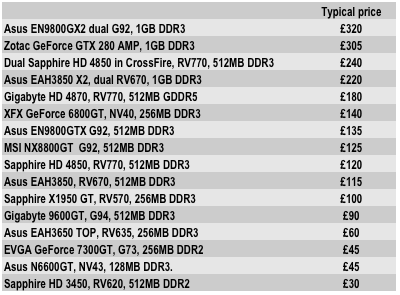 Sponsored: Becoming a Pragmatic Security Leader