TomTom GO 530 Traffic
Already tip-top TomTom gets tweaked
Review Bearing a close resemblance to the 520, the GO 530 is the entry-level unit in the new TomTom 30 range, which has now replaced the well regarded and popular 20 series.
Retaining the trademark TomTom curved, slightly rubberised casing, excellent build quality and 4.3in screen, the GO 530 is a classic case of if it ain't broke, don't fix it. The weight stays the same as the 520 as well at 223g.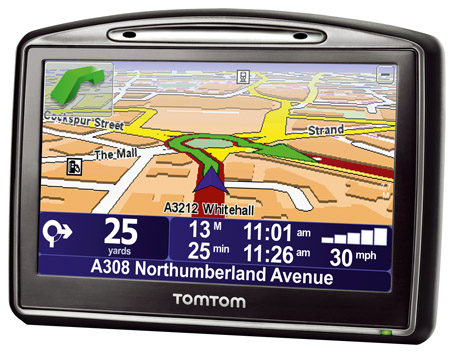 TomTom GO 530: same robust build as the earlier 520
In the box with the base unit you get a handy USB desktop stand to keep the unit charged, a TMC aerial, a car charger and a fine windscreen mount. This latter deserves further mention, as although it looks a bit cheap it is not only very compact - so easy to stuff into any glove box - but it also has an excellent ball mount that allows you to adjust the angle. It's actually the best screen mount we have come across.
With maps carried over from the 520 and very similar if not identical hardware, you could be forgiven for asking just how "new" the 530 actually is.
Well, the first new big idea is something called IQ Routes, which calculates the fastest route based on historic real world traffic speeds, time of day, day of week and so forth rather than the usual blunt instrument shortest/fastest/most efficient choices. On balance, we'd say this actually works.