Motorola's rockin' Rokr trio
Rokr-roll all day and every night
Motorola has refreshed its Rokr music mobile range with the launch of three additional handsets.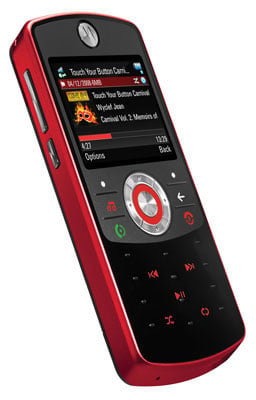 Motorola's Rokr EM30 has a light-up keypad
The MotoRokr EM30 is a candybar phone, whilst the Rokr EM28 opens as a clamshell and the Rokr EM25 sports a slider design.
EM30 fans get a keypad that lights up red when the phone's in music mode and which switches to "brilliant blue" when in bog-standard phone mode. So, if you often get confused over which mode your phone's in then perhaps Motorola's found the solution?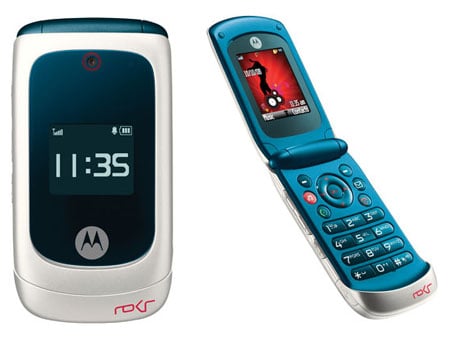 The Rokr EM28 has touch-sensitive music keys
The phone also supports FM radio and uses Radio Data System technology to display track and artist names onscreen, which is helpful if you later fancy downloading the song. A 3.5mm headphone jack's built into the EM30.
Alternatively, the EM28 boasts a touch-sensitive music keypad that only displays when you need audio. The phone's front can also display track and artist names.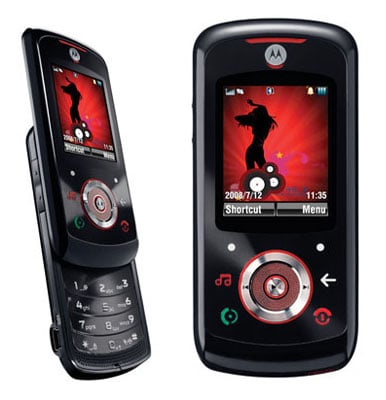 Share radio station details automatically through the Rokr EM25
Motorola claims that 3D sound effect features built into the EM28 will provide "surround-sound quality," whilst an audio equalizer automatically sets the phone's audio qualities into one of 11 pre-set genres, including rock and reggae.
Finally, the EM25 has a dedicated music key for say, pausing or playing tracks. Like the other two Motorola handsets, the EM25 also supports FM radio but also includes a feature called FMShare that lets you share details of your favourite station with a friend through text message.
The EM25 can also identify tracks that you hear whilst out and about, such as tunes playing in a shop's changing rooms.
All three Motorola phones are expected to appear in the UK later this year, but firm release dates or prices haven't been given.