Sony Ericsson C702 rugged handset
More Ross Kemp than Andy McNab
Review The C702's moniker might give the impression that it's a stripped-down version of the 5mp camera-toting C902. But while it shares some features, the C702 is very much its own model.
For a start, it's pitched as a rugged, outdoorsy sort of handset, with protection against dust and moisture. While we wouldn't recommend dunking it in a highland tarn - we resisted the temptation to try it ourselves; Sony Ericsson knows where we live - there are a few elements that mark it out as tougher than most.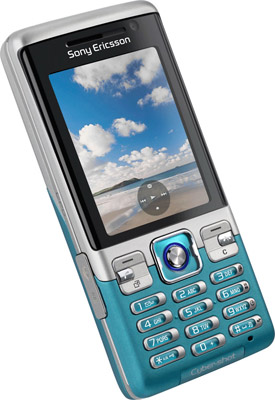 Sony Ericsson's C702: rugged but requires dainty digits to use
There's the metal and rubber, non-slip plastic casing for one thing, and the chunky metallic lens cover on the back for another. There's a sealed cover for the memory card too and the back's held on with a screw that you'll have to undo with a Swiss Army knife or something similar as it's too small for a coin.
In fact, you'll need to do a bit more than that. We tried two different models and on both occasions we had a high old time trying to prize the back off, eventually inserting a kitchen knife and, amid cries of "Heave!", wrenching it free. There was no damage to the cover on either occasion, but it's still a bit of a palaver to go through should you need to change your SIM.
Not to mention the risk of unintended pinky severance...
But despite all this liquid security there's no cover for the mains/headphones plug, which kind of defeats the purpose of all the effort that seems to have gone into the rest of it. Though there is a ruffty-tuffty looking lanyard attached to a faux mountaineering carabiner.