LG plotting autumn offensive against Eee PC?
X110 to integrate HSDPA
LG has a history of producing some pretty small laptops - most notably the skinny 12in Z1 - but it's yet to take on tinies like Asus' Eee PC and Acer's Aspire One. It soon will, though.
According to a report by German-language site Notebook Journal, LG will be coming out with the mini machine, to be dubbed the X110, in October.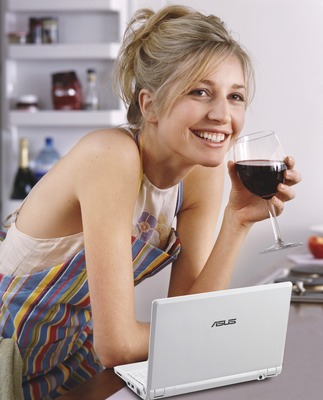 Asus' Eee PC and friend: ready to counter LG's autumn thrust?
Image requested by reader Andy Gibson
Full specs are not yet known, but it's said the laptop will sport a 9in display, Intel Atom processor, a 120GB hard drive and 2GB of memory.
There'll be one model with integrated HSDPA, one without, priced at, respectively, €499 ($788/£395) and €399 ($630/£316).
Related Reviews
MSI Wind Windows XP Edition
Asus Eee PC 901 Linux Edition
Asus Eee PC 900 Linux Edition
Getac E100 rugged UMPC
The OLPC XO laptop