FT forgets law of small numbers in tech collapse scenario
No spike in titsupometer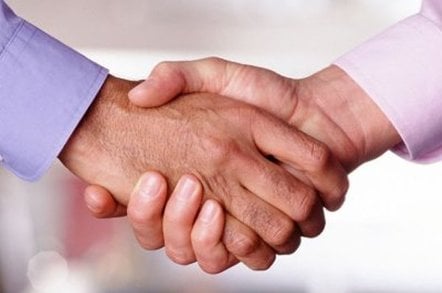 The number of UK technology firms suffering financial problems was up 371 per cent for the second quarter of 2008 compared to last year.
But the findings are all relative, according to research analyst Martin Kelway from insolvency specialist Begbies Traynor.
When the numbers are put in context, the results showed that the construction sector is in a much more precarious financial position than the IT industry.
Some 4,258 companies faced winding-up petitions from creditors or county court judgments in the second quarter of 2008 compared with 542 businesses in the same period last year.
Kelway pointed out that just 89 IT firms received serious adverse actions in the second quarter of this year, as opposed to 503 construction companies.
Despite these figures, the Financial Times yesterday somewhat misleadingly leapt on the IT sector as registering "the biggest jump in distressed positions". It based its conclusions on percentage increases - but using a very small number of actual companies.
The IT industry notched up a 371 per cent rise, while construction climbed 370 per cent - but these increases were based on just 89 IT firms compared to 503 construction firms.
The newspaper's report prompted Kelway to tell The Register that the FT "was quite wrong in suggesting that IT 'saw the largest rise in the number [his italics] of troubled companies'." He said that a "very small number of IT firms had been affected" compared to other sectors that have started to feel the pinch.
The Red Flag A!ert survey found that financial services (up 36 per cent), property firms (up 20 per cent) and retail (up 20 per cent) were the three sectors most dramatically affected between the first and second quarters of 2008, due to tightening credit conditions and a sharp dip in consumer confidence.
Meanwhile, other sectors also faced a rise in critical financial problems brought on by worsening economic conditions. Transport and communications Q2 was up 17 per cent on Q1, while the printing and packaging industry rose 13 per cent.
Begbies Traynor said the figures "indicate a deepening credit crunch and potentially more prolonged hardship, for companies facing financial stress, than had been imagined at the outset of 2008".
The survey measured "corporate distress signals" for incorporated companies that have been trading for over a year and carry assets in excess of £10,000, using information from the British Chamber of Commerce and the Bank of England.
Results from the survey reveal a worrying and significant jump overall, but it also shows that the UK's IT sector is yet to feel the pain of the credit crunch which is already hitting retail, property services and the construction industry. ®