Hardware hacker's surgery heals slow Acer Aspire One SSD
Nip here, tuck there
Acer's Aspire One is coming under fire from early buyers for the sluggishness of its solid-state drive, so one intrepid hardware hacker has figured out how to replace it. It's not an easy job.
A poster over at JKKMobile reports that the One's 8GB SSD is tucker under the motherboard - reaching it involves completely disassembling the Small, Cheap Computer and hacking off bits of the plastic casing.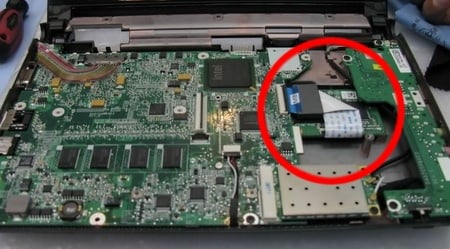 First identify the original SSD...
Photo courtesy JKKMobile
Further cutting's required when it comes to the CompactFlash adaptor circuit board the fellow's used in place of the storage supplied by Acer.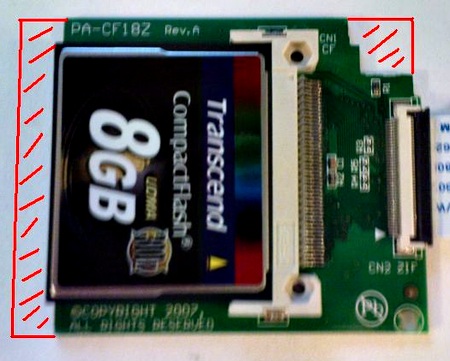 Now trim your adaptor card thusly
Photo courtesy JKKMobile
Make the trimmings and the adaptor board fits neatly next to the motherboard, connecting into the latter's zero insertion force (ZIF) slot.
The hacker used a Transcend 300x 8GB CF card, but he doesn't report how much faster it makes the One.
There are more pictures over at JKKMobile.