Sony Ericsson preps low-cost Walkman phone
Not worthy of an encore
Sony Ericsson has already announced two feature-rich Walkman music phones today, but it's also trying its luck with a third model that really scrapes the functionality barrel by comparison.

Sony Ericsson's W302: has a 2Mp camera
Buy a W302 and you won't, sadly, find the five-megapixel camera or HSDPA connectivity integrated into the W902. Instead, the W302 comes with a two-megapixel camera and quad-band GSM/GPRS/Edge connectivity.
However, each W302 comes with a dedicated blogging site where users can instantly upload images or videos snapped through the phone.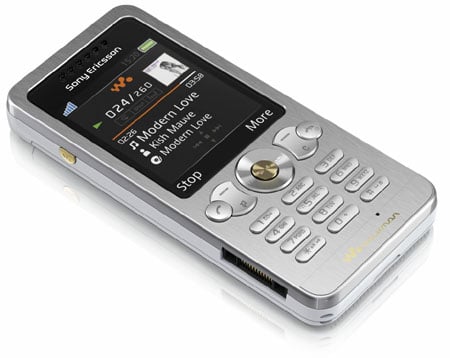 The phone's "Sparkling White" shade
The W302 does at least ship with some storage: 512MB of it, on a Memory Stick Micro card. The phone supports MP3 and AAC format audio tracks.
The phone doesn't boast any other stand-out features and includes everything that basic talkers have nowadays, ranging from Bluetooth connectivity and a USB port to 3D games and Java support.
Sony Ericsson hasn't disclosed a price for the W302 yet, although it does state that it's the "most affordable Walkman phone to date". The phone's set to be released into the UK later this year, with users able to choose between a "Midnight Black" and "Sparkling White" body colour.