Shuttle intros Phenom-friendly media centre barebone
Time for a new look, guys
Isn't it about time small form-factor specialist Shuttle came up with a new case design? This week, it touted its "new" H7 housing, but plenty of punters will have a job spotting how it differs from the rest.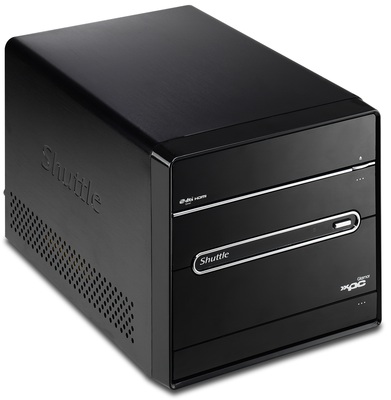 Shuttle's XPC SN78SH7: 'new' enclosure
Aimed at AMD's Socket AM2+ CPUs, the barebone chassis incorporates a motherboard based on Nvidia's GeForce 8200 integrated chipset.
Pitched as a media centre machine, the XPC SN78SH7 has a back panel has an HDMI 1.3 port that supports HDCP copy protection - essential for connecting the computer to an HD TV. There's a full array of 3.5mm audio socketry, some with integrated digital optical audio links. The system's sound is handled by an eight-channel audio chip with DTS Connect and Dolby Digital Live! certification.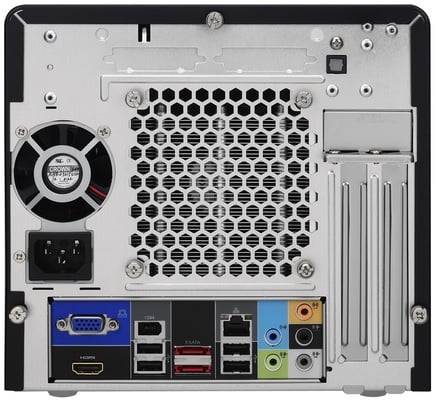 HDMI 1.3 on board
If the DirectX 10-compatible integrated GPU isn't up to snuff, the SN78SH7 has a PCI Express 2.0 slot for a graphics card.
The whole lot's fed by a built-in 300W power supply that delivers, Shuttle said, a power conversion efficiency of more than 80 per cent.
Available now, the SN78SH7 costs €284 ($451/£225) before local sales tax is applied.
Related Review
Shuttle XPC Glamour SN68PTG6