Microsoft's Live Mesh doesn't want you
We'll get back to you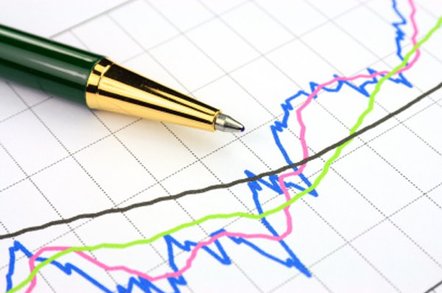 When Microsoft's top brass tell people the company's still working on getting its online services right, they ain't kidding.
A day after the Live Mesh data sharing service became "publicly available," neither Live Mesh nor the Live Mesh support forums can be accessed.
Microsoft got lots of splashy coverage Wednesday for turning on Live Mesh to "anyone" in the US. Live Mesh, Microsoft has promised, will let people share data among desktops, laptops and mobile devices. It's trying to rival Apple's MobileMe.
Until now, Microsoft Live Mesh was only available through the tried-and-tested "invitation only" tactic. Tsh, another sign Microsoft is behind the game: not even Google's doing "invitation only" anymore.
As people piled in, though, Microsoft said it's still restricting the number of people who can sign up to Live Mesh, and that the service is still in what used to be called "beta" mode.
Anyone trying to access the service Thursday from their Hotmail account - Hotmail is connected to Live Mesh, in the same way Google Docs are connected to Gmail - was greeted with the following screen: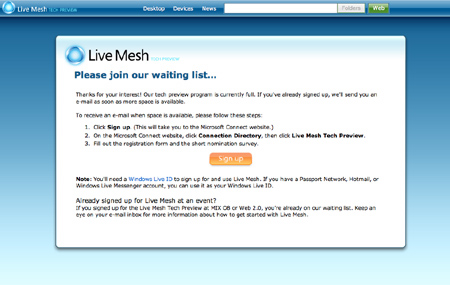 Try to access the Live Mesh forums for more information and provide feedback, which Microsoft said it wants, and you get this from Microsoft: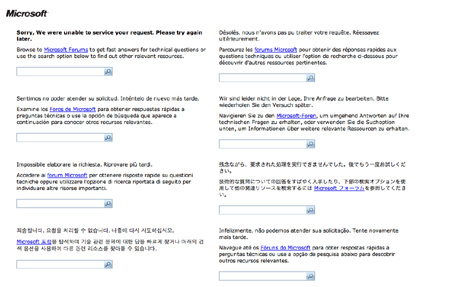 Clearly the service has been overwhelmed. Either it's the hardware - not enough servers, a fundamental mistake tech companies seem fated to keep making - or the software Microsoft is using is failing to scale with the load.
And I can't say I'm surprised. The whole Microsoft Live infrastructure is like trying to build a train while the engine and carriages are in motion. Last week, I got this from Microsoft's site: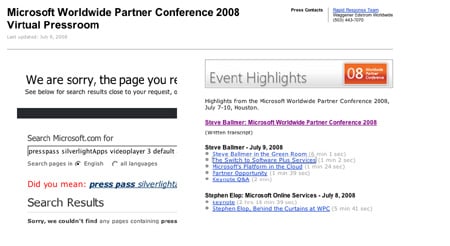 For reference, Microsoft is trying to integrate its search engine rival to Google with its Silverlight media player rival to Adobe Systems' Flash. The idea is you can search video content. My hunt shouldn't have been a stretch for Microsoft's technology, as I was trying to play content from Microsoft's partner conference and - clearly - the content existed. Also I'd played other videos without any problem.
Either Microsoft's search service simply can't search very well - and I've had problems with this elsewhere, so that is a very strong possibility - or the combo of Microsoft's search and Silverlight is unreliable.
Clearly there's still much to be done at Microsoft in terms of building algorithms, and scaling and managing clustered server-based services.
And that would be OK, if these weren't the services Microsoft was driving partners towards adopting.®
Sponsored: What next after Netezza?