Intel Classmate PC lands in UK for £239
Eee bandwagon rolls on
Intel's kid-friendly cut-price computer concept has come to the UK courtesy of local supplier Actronix.
Dubbed the JumPC, the Small, Cheap Computer is based on a 900MHz Intel Celeron Mobile processor and the chip giant's 915GMS chipset. It has 512MB of DDR 2 memory on board and 2GB of Flash storage - though you can select a 30GB HDD instead.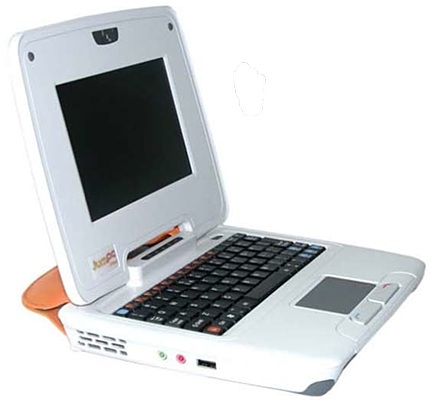 JumPC: Intel's Classroom PC, coloured orange
The unit has an Eee PC-style 7in, 800 x 480 display; two USB ports; 10/100Mb/s Ethernet and 802.11b/g Wi-Fi. There's a webcam too.
It ships with Windows XP Home Edition pre-loaded, and Actronix is also bundling EasyBits' Magic Desktop software to provide a more straightforward, child-oriented UI to the laptop's features. An integrated handle makes it easy for nippers to lug the laptop around.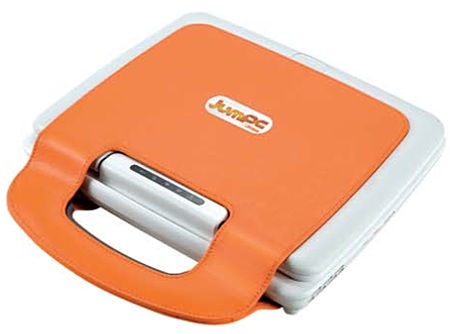 Easy to handle
All this comes in at £239, the supplier said. It's taking advance orders through its website, though the machine won't go on sale until early August, it admitted.
Related Reviews
The OLPC XO laptop
MSI Wind Windows XP Edition
Asus Eee PC 901 Linux Edition
Asus Eee PC 900 Linux Edition
Getac E100 rugged UMPC