Elgato revamps USB tuner line-up
Mac TV tuner specialist Elgato has revamped its entire line of USB sticks, kitting them out with new looks and new features.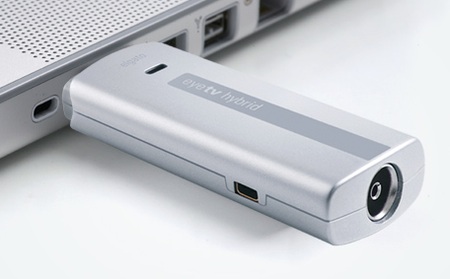 Elgato's EyeTV Hybrid: last fling for analogue TV?
The EyeTV Hybrid, Elgato's analogue and digital product, will pick up FM radio and DVB-C signals if you're in an area that uses them. As per the previous version, the new Hybrid has a secondary input to allow you to digitise content coming from DVD and VHS players, and other sources.
The EyeTV Diversity has two tuners too, but they're both digital - it can use them both to boost week signals. The new model gets updated tilt-and-swivel antennae and a splitter to allow a single aerial to feed both tuners.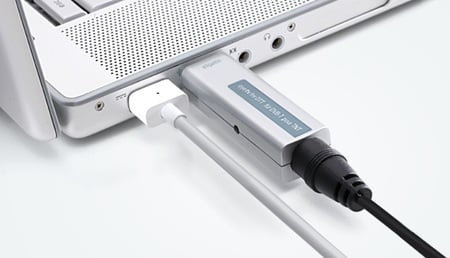 EyeTV DTT: slimmer
Finally, the EyeTV DTT digital-only tuner has been slimmed down to stop it blocking adjacent USB ports - handy for notebook users.
All three tuners will comes with EyeTV 3, the latest generation Elgato's DVR software.
The new Hybrid and DTT go on sale in August for £99.95/€TBC and £39.95/€49.95, respectively. The new Diversity is available immediately, for £79.95/€99.95.
Related Reviews
Elgato EyeTV 250 Plus TV tuner with MPEG 2 encoder
Elgato Turbo.264 H.264 encoder
Elgato EyeTV Diversity dual-tuner digital TV dongle