Sierra Wireless Compass 885 HSUPA 3G modem
aka the O2 Business Modem
The 885's SIM slot sits above the USB connector and the Micro SD bay. Sierra has adopted a spring-loaded mechanism for the SIM, which is, we think, a step back from the simple slide-it-in-and-out slots other USB modems provide. Put it this way, we found it easy to push the SIM into the 885 but hard to get the catch to lock it into place. Too often we managed to eject the Micro SD card while we were about it - and vice versa.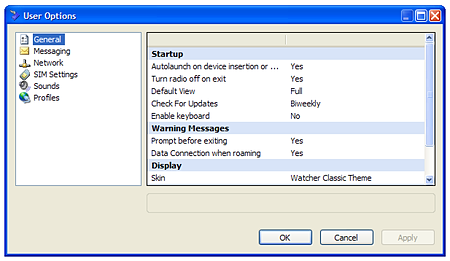 Drill down into the numerous set-up options
As such, the 885's not so friendly to folk who like to flip SIMs in and out, perhaps if they use different networks in different countries. As long as you don't mind leaving the SIM in place - or you have long, well-manicured fingernails - you'll be fine.
The Micro SD support is a gimmick, it has to be said. It's not needed to operate the modem, and while you might want to double-up the 885 as a USB Flash drive - handy, we suppose, for Eee PC users - is anyone really going to use this and not their computer's memory card reader. It's not as if the 885 works as a handy card adaptor, since you have to disconnect the device to expose the memory for removal.
We tried the 885 out with a SanDisk 8GB Micro SDHC card and it worked exactly as you'd expect - no better, no worse.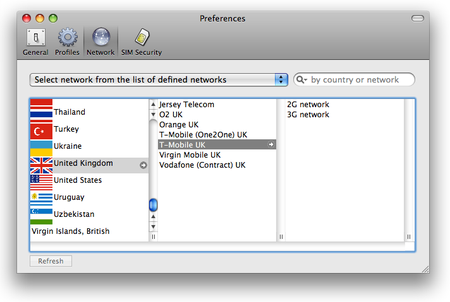 Plenty of carriers' login details are pre-loaded
An enterprising user might keep a card in place that contains browser, address book data and so on for use on any machine he or she is handed, but we suspect this is a feature of the 885 that will generally be ignored.
Sponsored: Detecting cyber attacks as a small to medium business