EU dumps more anti-trust charges on Intel
Antitrust probe embiggened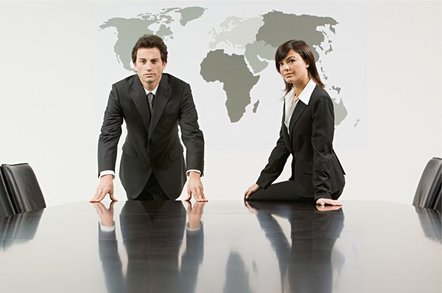 Chipmaker Intel is facing more EU competition charges relating to allegations that it abused its dominant position to keep computers with AMD chips out of European shops.
Intel has been under European Commission investigation since 2001. Along with Dixons Store Group it had its offices raided by investigators in 2005, with a repeat performance for both companies happening earlier this year.
The Commission could lay new charges later this week, according to the Wall Street Journal. The company is alleged to have offered discounts and rebates to retailers who agreed not to stock AMD chips. The way Intel shared out marketing funds with partners is also under investigation.
New charges could delay the case - Intel will have two months to respond to any allegations made. After this the Commission could decide to publicly charge the company with anti-trust offences.
Intel said it was cooperating with the investigation, and believed its behaviour had been legal.
Intel is under investigation by the New York Attorney General's office as well as South Korean regulators, and recently settled a similar case in Japan. ®
Sponsored: What next after Netezza?