World fails to end as Palm ships Treo smartphone with Wi-Fi
GPS too
Palm's smartphone family has finally joined the Wi-Fi era. The company last night introduced the Windows Mobile 6.1-based Treo 800w, which has EV-DO Rev. A 3G on board too.
Initially shipping on US carrier Sprint's network, the 800w sports a Centro-like look, complete with a 320 x 320, 65,536-colour screen. Round the back is a two-megapixel, 2x zoom camera.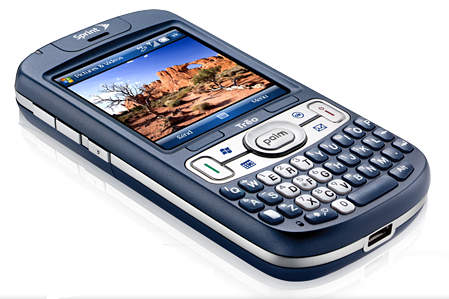 Palm's Treo 800w: Wi-Fi on board at last
The 800w has 128MB of ROM and 256MB of Flash storage, of which 170MB is available for the user's data, content and apps. There's a Micro SDHC slot that can take 8GB cards.
At the base is a micro USB slot - the death knell for Palm's many, many different cradle connections, we imagine.
The handset's Wi-Fi adaptor runs to the 802.11b and g standards, and it has Bluetooth 2.0+EDR on board too. A button on the top of the phone calls up the Wi-Fi setup screen.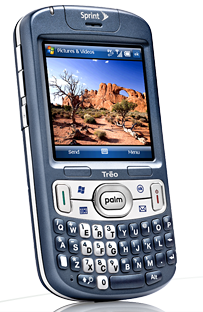 GPS too
Another first for a Treo: an integrated GPS pick-up.
As per previous Windows Mobile Treo's, the 800w presents a tweaked, more useful version of Microsoft's standard Today screen, and there are the usual array of push email and Office apps on board.
Sprint wants $250 for the 800w, but that's after unspecified "discounts and rebates" and on the take-up of a two-year airtime contract. Palm's selling the 800w as an upgrade for $599, again tied to the Sprint network.
Related Reviews
Palm Centro
Palm Treo 500v