Creative's Wi-Fi media player streams in
iPod Touch rival
Creative has taken the wraps off its latest portable media players (PMPs) and hopes the range will have you rockin' out over Wi-Fi.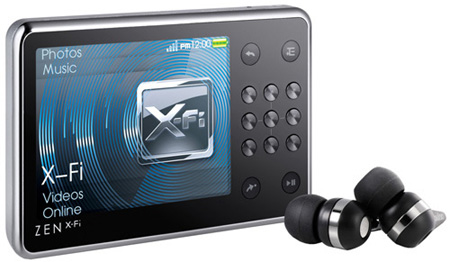 Creative's Zen X-Fi: now with Wi-Fi
The Zen X-Fi range comprises two models, but the Zen X-Fi with Wireless LAN is the real daddy of the duo because it allows you to stream and download music to it from a PC, with music played through, say, a networked hi-fi or a pair of headphones.
Both PMPs feature Creative's established X-Fi Crystalizer sound processing technology, which the company claims will restore tracks' "highs and lows" lost during ripping and compressing music into lossy formats like MP3, AAC and WMA.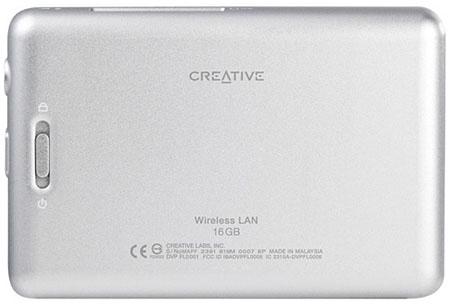 The rear: not as interesting as the front
The two players also support unprotected, DRM-free iTunes music which can be downloaded through Apple's online service. If nothing in your library takes your fancy, then you can swap over to FM radio.
Each model has a 2.5in display and content is stored on internal memory, although an SD card slot is included for expanding each player's native capacity.
Creative's Zen X-Fi with Wireless LAN is available in 16GB and 32GB models for £140 (€175/$280) or £200 (€250/$400) respectively, while the Zen X-Fi only ships with 8GB of internal storage for £110 (€140/$220).