Telegraph explains 'Why Heath Ledger will blow us'
Oooh, lovely
A deserved pint for Tim Cuthill come pub o'clock this afternoon, who notes "the importance of titling on web pages and how these are displayed in the title bar of the browser window cannot be underestimated", as this fine example from a well-known UK broadsheet demonstrates: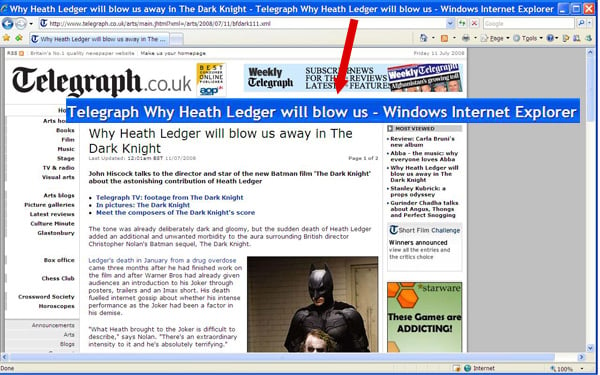 Lovely. We look forward to that, and indeed The Dark Knight. ®
Sponsored: What next after Netezza?