Alcatel launches 'My First Handset'
Get you foot on the phone market
It's hard to believe, but there's actually a sector of society where people exist without owning mobile phones. Alcatel is trying to change that though and has unveiled a cheap-as-chips handset for first-time phone users.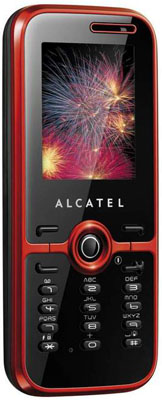 Alcatel's OT-S520 is basic
Someone who's never owned a mobile before probably won't be familiar with HSDPA, Assisted GPS or a touchscreen, so Alcatel's kept things pretty basic on the candybar OT-S520. It has a 1.8in colour screen that displays images snapped on the integrated 0.3-megapixel camera.
Users only have 2MB of memory to play with and there's no mention of an SD or Micro SD memory card slot, so – unless that's a typo – amateur photographers best avoid the OT-S520. On the plus side, the camera also doubles up as a webcam when connected into a PC.
Details of up to 800 people can be stored on the phone and there are several additional funky features included to keep first-time phone users interested, such as MP3 ringtones, two games and support for picture messaging.
All in all, not only a good option for new users, but also for anyone seeking a cheap handset they don't mind losing on holiday.
Alcatel's OT-S520 is available now through Woolworths for £15 (€22/$30).