Elonex shows off second Small, Cheap Computer
As inexpensive as the One?
Updated Flush with the apparent sell-out success of its Small, Cheap Computer, the One, Elonex is preparing another model, this time with a more traditional laptop look.
Like the One, the One T sports a clamshell design, but this time the internals are located beneath the keyboard rather than behind the screen. The latter approach gives the One a rather ungainly look: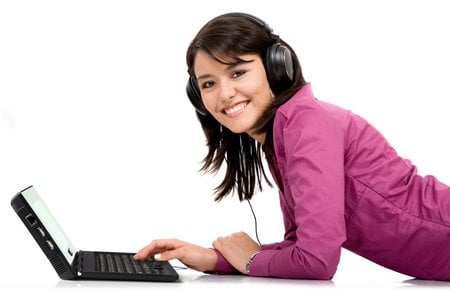 Elonex One and friend: top heavy?
The One T follos the usual SCC style: 7in, 800 x 480 display; 1GB of solid-state storage; SD card slot; 802.11b/g Wi-Fi; VGA output; and three USB 2.0 ports.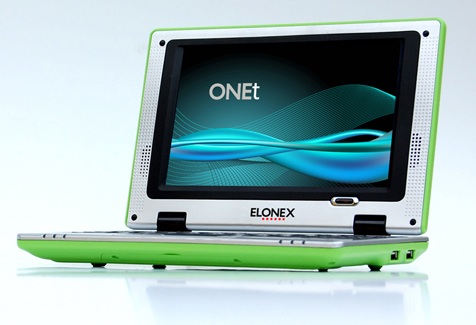 The One T: standard SCC look, specs
The CPU remains a mystery: Elonex describes it simply as "400MHz" - likely it's the same LNX Code 8 processor found in the One.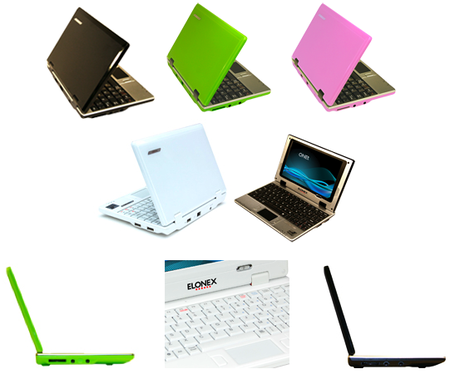 Many colours
The whole lot measures up at 210 x 140 x 30mm and weighs 625g with the three-hour battery on board.
An alternative model, the One T+, comes with 2GB of storage.
As yet, there's no word on when Elonex will put the One T and One T+ on sale, or how much it'll charge for them. It's £129, which includes the usual Elonex £10 "deposit/delivery charge".
Thanks to Register Hardware reader Martin for the tip, and to Jason for the pricing.
Related Reviews
Asus Eee PC 901 Linux Edition
Asus Eee PC 900 Linux Edition
MSI Wind Windows XP Edition
Getac E100 rugged UMPC