Microsoft hopes third time is lucky with XP SP3 update
Sets server release dates despite MIA SQL server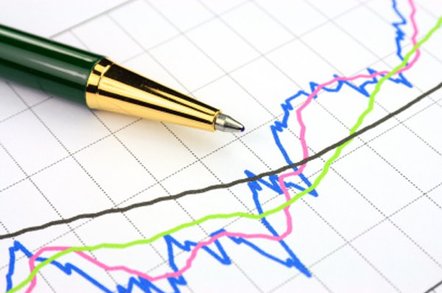 Microsoft yesterday got out its big red felt pen and marked a few release dates on the calendar.
Small Business Server 2008 and Windows Essential Business Server 2008 will both land in November this year. Meanwhile, Windows XP service pack three (SP3) will finally be pushed out "shortly".
The software giant has been forced to delay the automatic web release of XP SP3 twice, so presumably it will be hoping the third time's the charm with the service pack's auto-release.
Microsoft senior technical account manager Nick MacKechnie offered up some classic (i.e. vague) Redmond speak on his blog yesterday: "Microsoft is committed to providing quality products to customers. As part of this commitment, we would like to remind you that Windows XP service pack three will be released to Automatic Updates shortly," he said.
The company originally released XP SP3 as an automatic download in late April. However, it was pulled at the eleventh hour with Microsoft blaming a "compatibility issue" with Dynamics RMS for the embarrassing blunder.
Microsoft admitted it had no choice but to suspend the mass distribution via its Windows Update site for XP SP3 and Vista SP1 while it attempted to fix the glitch in its specialist point-of-sale (PoS) app – Dynamics RMS – which is used to manage about 38,000 different small to medium-sized retail businesses worldwide.
A week later, the service pack leapt into the tubes only for Vista-shy customers to discover yet another major snafu that once again forced Microsoft to halt distribution.
It said that the endless reboot cock-up experienced by so many frustrated customers related, in part, to original equipment manufacturers (OEMs), including Hewlett-Packard and Dell, loading the wrong "Sysprepped" XP image on to machines with non-Intel chipsets.
The firm also admitted that the XP SP3 problem was not a new issue. In fact, Microsoft first identified the glitch when Windows XP SP2 was released some four years ago.
Microsoft's XP announcement came just a week after the company stopped retail sales of the operating system and barred computer vendors from installing it on most new PCs.
Meanwhile, the firm was yesterday bold enough to give an exact date for the launch of its new server products – on 12 November Small Business Server 2008 and Windows Essential Business Server 2008 will be released.
So, small biz companies that are increasingly struggling amidst talk of global recession, will be able to get their mitts on the products just before Christmas. We at El Reg doubt that many will view that as Santa climbing down the chimney early, however.
Microsoft already published product pricing in May, but a release to manufacturing won't happen until late August to early September. The firm has blamed SQL Server 2008's delay – it should have launched in late February – for the sluggish delivery of its brace of server products.
The firm remains quiet on when customers can expect to see SQL Server 2008. Presumably it will arrive before 12 November otherwise users people will once again be able to purchase another incomplete product from Microsoft. ®
Sponsored: Beyond the Data Frontier