Segway CTO scoots to Apple's design team
Moves to street-legal devices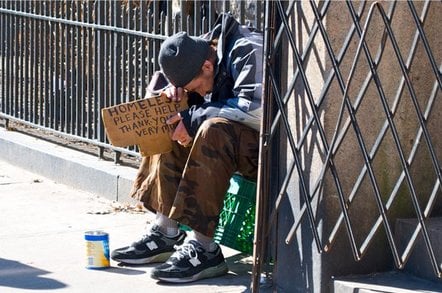 Segway's original boss of scooter development is retiring his gyroscopes to craft future merchandise for Apple.
Doug Field, Segway's chief technology officer since 2001, will leave the company for the brushed aluminum-gilded halls of Apple as its new vice president of product designs.
The news was broken by a post on the official Segway Chat forums (of course there is an official Segway Chat forum, don't make that face) by site administrator John Grohol. Apple hasn't made a peep about it, so Field's exact work at Apple remains a mystery.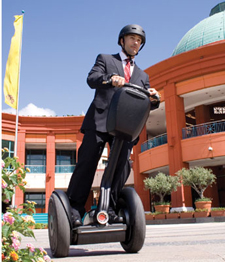 Exhibit A. Exhibit B-Z burns retinas here.
"Doug has been the driving force in making the Segway what it is today and will be sorely missed at the company," wrote Grohol. "However, with every change comes good and bad. So while it's bad the rich history and experience of Doug is leaving, it's good in that perhaps the team will get a fresh perspective into possible engineering solutions for future versions of the Segway (or Segway-like applications)."
The company's website describes Field's team as "wholly responsible" for developing the Segway and all research and development of future Segway products.
The Segway scooter was thrust into the public eye during a national television debut in late 2001 and fawned over generously by pundits as the "it" device that would revolutionize travel forever. Unfortunately, it was quickly realized the Segway isn't something easily ridden by adults who desire to avoid looking like silly asses. One puttering on a Segway scooter has only the man wearing his mobile Bluetooth headset as a fashion accessory to look down upon.
Sales for Segways have not lived up to initial expectations, and various glitches as well as countries banning them from public streets haven't helped either.
However, the scooters maintain a cult following in certain tech circles — notably capturing the heart of Apple co-founder Steve Wozniak. Recent successes for the company include sales to the Chinese government for security detail at the Beijing Olympic games. China has accomplished what was until recently thought to be impossible: making squads of grown men riding scooters look imposing, even menacing to a certain degree. ®
Sponsored: Webcast: Why you need managed detection and response