Openmoko to release Linux handset tomorrow
Open Source calling
Anyone fond of creating their own applications within a open source environment will soon be able to get mobile. Openmoko has finally announced the launch date of its Neo FreeRunner open-source phone.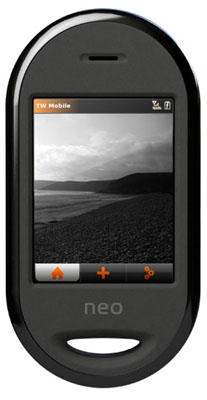 Openmoko's Neo FreeRunner runs on Linux
The Neo FreeRunner handset has been talked about since January, when the firm announced plans to develop a handset to run its open source phone software. And now Openmoko's confirmed that the phone will be available tomorrow, 4 July.

Assisted GPS and Wi-Fi help you connect
Its handset runs on Linux and, according to Openmoko, will ship with "core software" for dialling, SMS and recording contacts. The firm also claims that periodic software downloads will help users "take full advantage of the phone's hardware platform".

There's no camera though
Connectivity-wise, the phone will feature tri-band GSM connectivity and support Assisted GPS. It will also enable 802.11b/g Wi-Fi connections, alongside Bluetooth 2.0 for short-range data transfers.
The phone has a 2.8in, 480 x 640 touchscreen, but doesn't come with a camera. It does feature a Micro SD card slot.
The Neo FreeRunner handset will be available online and in unnamed retailers' stores for around $400 (£200/€235).
Sponsored: Your Guide to Becoming Truly Data-Driven with Unrivalled Data Analytics Performance