Nokia Supernova series to hit Q3 with a bang
Four-strong range of stylish talkers
Sketchy details about Nokia's Supernova handset range first exploded online earlier this month, but the phone giant's finally broken its silence and officially announced the new range.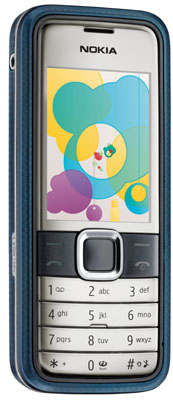 Nokia's Supernova 7310: has Xpress-On covers
Register Hardware reported earlier this month that images had been spotted on Nokia's Polish website of two new phones, called the 7610 and 7510. Each were tagged with the "Supernova" name, but as quickly as the images crash-landed on the Polish website, they mysteriously disappeared.
But Nokia's now confirmed the existence of both, and added two more handsets into the mix: the 7310 and 7210.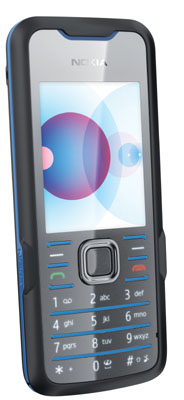 The 7210 has a 2Mp camera and SD card slot
The latter two candybar phones are near identical in appearance and rival each other with their two-megapixel cameras. The 7310 sports a TV-out port, which could be handy for playing games on your telly, and, should you get bored of that, then an FM radio and MP3 player are included for musical entertainment.
Whilst 7310 fans will be able to change the phone's cover to match their outfit – thanks to the Xpress-On covers – anyone opting for the 7210 gets the benefit of an SD memory card slot for expandable memory.

The 7510 is the only Supernova clamshell
The 7610 slider is the superior snapper of the Supernova series, because it has a 3.2-megapixel camera, whilst the 7510 has a two-megapixel grabber. Admittedly, the 7610's zoom capability is only 8x digital zoom, so it's nowhere close to rivalling Sony Ericsson's C905 - reviewed here - but it puts up a good fight with a dual-LED flash.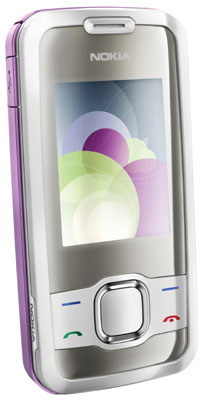 A 3.2Mp camera is integrated into the 7610
Nokia's also equipped the 7610 with Xpress-On covers and a feature called "Theme Colorize", which allows users to "identify and capture any colour and further tailor a look by applying captured colours to the phone's key illumination and wallpaper". Hmm…
The slightly lower spec 7510 is the only clamshell of the group, but it features "magical light effects" that Nokia states includes an outer display that stays "hidden-until-lit". Although the bundled 512MB Micro SD card won't last you long, the integrated Assisted GPS should guide you to a store where you can buy a larger capacity card.
Nokia's 7310 will emerge in stores during Q2, priced at €155 (£120/$240). The 7210 and 7610 will be available in Q3 for around €120 (£95/$190) and €225 (£180/$360) respectively. The 7510 won't explode into shops until Q4, when it'll cost €180 (£140/$280).
Click for the Nokia Supernova Picture Gallery