Witness the future of Brocade
A FANless acronym fiesta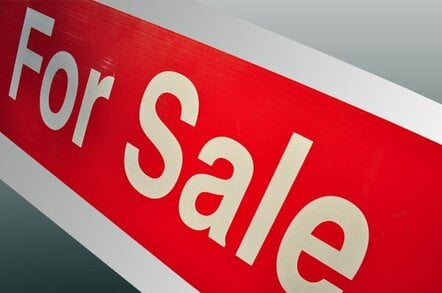 At a presentation to analysts this week Brocade talked about a growing Fibre Channel market, an expanded HBA product line, new fabric core capabilities such as encryption, replication and deduplication, and FCOE and services. There was no mention of FANs (File Area Networks) but file virtualization was discussed.
The presentation involved a stunning 131 slides, an 11MB PDF download, if you want to look at them.
It was split into four sections: data center infrastructure; server edge; file and data management; services and support. The trends and drivers on Brocade are the usual suspects: data growth; consolidation; virtualization; 'greening', etc. As a data center company primarily Brocade sees two kinds of networking: server-to-server and server-to-storage. Storage is block-level storage area network (SAN) storage with separate server links to content and file servers.
There is no mention of a file area networking anymore, the FAN concept having outlived its usefulness. There is also no mention of wide area data services (WAD) with that ground ceded to Riverbed, Cisco and Silver Peak.
Data Center Core
The Fibre Channel SAN market is healthy and will continue to grow. FCOE (Fibre Channel over Ethernet) will extend FC's presence and begin being elevant at the server edge in 2010. The market will evolve in a risk-averse manner (no disruption please.)
Brocade owns about 70% of the FC SAN market revenue. Virtualisation of servers means more servers need to connect to networked storage. It aims to develop new services in the network and tie its server edge products - HBAs and CNAs (Converged Network Adapters - for FCOE) into its core switches and directors to deliver these services.
Enterprise storage is expected to be predominantly Fibre Channel until at least 2014. IDC has recently cut its iSCSI forecast. FCOE storage-facing components are expected in 2010 and native FCOE-interface storage products are not expected until at least 2011-2012. 8Gbit/s FC is shipping with 16Gbit/s FC demos being expected in 2010, shipments in 2011, and 32GBit/s FC standards being developed in 2012 with a 2014 or so ship date.
There is no sense here that Ethernet will take over the data center anytime soon. Brocade is looking ahead to a multi-protocol world.
What products does it intend to develop?
1. Replication in the fabric - it has the 7600 and DCX (Data Center Switch) blade now and supports EMC RecoverPoint. There will be a next-generation platform in 2009 plus other partners and solutions.
2. Compression and dedupe for WAN replication - Brocade product H2 '09 - unique product - only FC solution - much higher speeds compared to classical dedupe approaches.
3. Fabric-based encryption and security - New Brocade products 2H '08: new encryption switch, DCX blade, 10x performance of the competition, partnerships with EMC/RSA and NetApp/Decru.
- and - Brocade security technology to be the basis for next-generation NetApp encryption solution. This goes much further than the announcement that Brocade will use NetApp key management technology. It implies that the Decru DataFort technology has reached the end of the road and will be replaced by a Brocade engine, at least for FC SAN data encryption.
Then there is FCOE.