Asus pledges end to Eee PC 900 battery swap 'delay'
Contacting all customers next week
What is Asus UK doing with its Eee 900 battery replacement programme? Punters who've tried to get a new power pack out of the company claim the scheme has been quietly shelved. No so, says Asus.
Asus announced the programme earlier this month. It offered to swap the 900's 4400mAh battery for a 5800mAh one to any owner of the Small, Cheap Computer willing to stump up £11.75 in admin and postage charges.
At the time, Asus said the scheme would commence on 10 June, but a single Register Hardware told us when he checked on the date, he was informed the cost would be £15 and the batteries weren't available yet.
We checked with Asus and were told that this was not the case, so we thought nothing more about it.
Until this week, when we started hearing from Eee 900 owners who claimed they'd been told by Asus that the battery programme had been "postponed until further notice".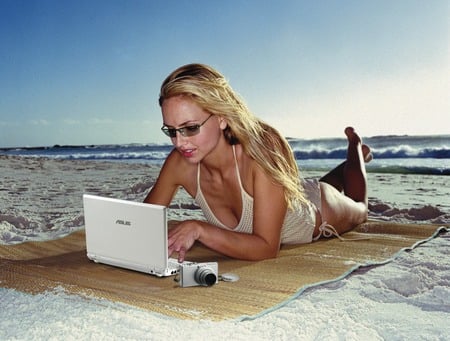 Asus Eee PC and friend: back by popular demand
When we too called Asus UK's support line, we were given no direct indication that the programme is on hold, but we were told that "all users registered here will be contacted on Monday [30 June]" about the scheme.
That suggests to us that, at least for now, no batteries have yet gone out.
There was also some confusion over the price, with the original £10 plus VAT price now no longer includes P&P - despite Asus' promise that it would. The staffer we spoke to couldn't say how much extra the postage would cost, but she suggested the overall price might be £17.
Forum posters have quoted emails received from Asus that indicate that company's assessing demand for the replacement battery plan before proceeding. Certainly, a representative from the company's PR agency told us at the start of the month that they'd be surprised if "half-a-dozen" customers chose to take up the offer.
So what does Asus have to say about the matter? The company had no formal comment to offer, but it did indicate that it has indeed been taking customers' details and will be contacting everyong from 1 July (next Tuesday), a week later than originally planned. New-battery applicants will then get their order number and details of how to return their original Eee 900 battery for replacement.
Asus UK appears to have been waiting to get the batteries in hand before arranging shipment. That has meant "a week delay" to avoid making customers "angry".
We'll be keeping an eye on the situation, and in the meantime we've asked Asus UK to go on the record and state how the process will work and how much it'll cost. Allowing customers to keep their original battery would be a fine move too, and save them from having to stop using their computers between posting off their current battery and receiving the new one.
Incidentally, Asus' Eee 900 website lists the machine as possessing a "four cell" battery just like the Eee 4G. A little cheeky this, since the 4G ships - or, a least, did ship - with a 5200mAh battery. The two machines' power packs may indeed each contain four cells, but the 900's battery is still less capacious than the 4G's.
Asus' UK support team can be reached on 0870 120 8340.
Related Reviews
MSI Wind Windows XP Edition
Asus Eee PC 901 Linux Edition
Asus Eee PC 900 Linux Edition
Asus Eee PC 4G


Sponsored: Detecting cyber attacks as a small to medium business