Dell coughs to second Vostro laptop keyboard cock-up
QWERTYUI-OOOPS
Despite admitting a month ago that it had shipped Vostro laptops to Europe with the wrong keyboard, Dell confessed this week that it has made the same blunder again.
The computer giant this week emailed UK and Italian buyers of its Vostro 1310 and 1510 notebooks that they've got the wrong keyboard - just as it had to do in May.
Back then, it shipped said Vostros into Europe with a keyboard layout that placed the Z key below the S and D keys, and not below the A and S keys, which is where European touch-typists expect to find it
This was because the left shift key was "too big".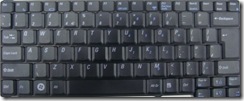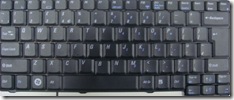 Dell's Vostro keyboard: wrong (top) and right
Credit where it's due, Dell apologised and offered to replace the kooky keyboards.
And then it went and sold a whole batch more of laptops with the original, duff design.
How come? "One of our keyboard parts suppliers sent us one shipment of the pervious [sic] layout," an embarrassed Dell admitted to affected customers.
"When the factory received the shipment, our own quality control process did not pick up the error," it added and pledged that "we have now put in place new quality control measures in our keyboard parts procurement process."
As before, punters can be sent a new keyboard which they can fit themselves, or they can arrange for a Dell techie to do it.
Thanks to reader Andrea for the tip.
Related Review
Dell XPS M1730 17in gaming laptop
Dell XPS M1330 13in laptop


Sponsored: Detecting cyber attacks as a small to medium business