Phoenix spies probable Martian water ice
Sublimation caught on camera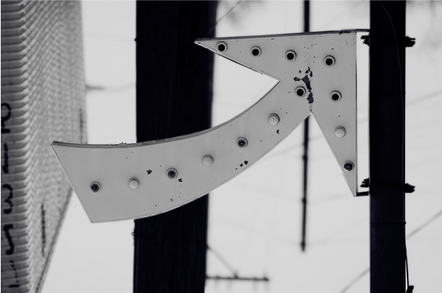 NASA's Phoenix Mars lander has spotted the sublimation of probable water ice in a trench excavated by its robotic arm by comparing two photos taken on the 21st and 25th days of the mission, aka Sols 20 and 24 (15 and 19 June):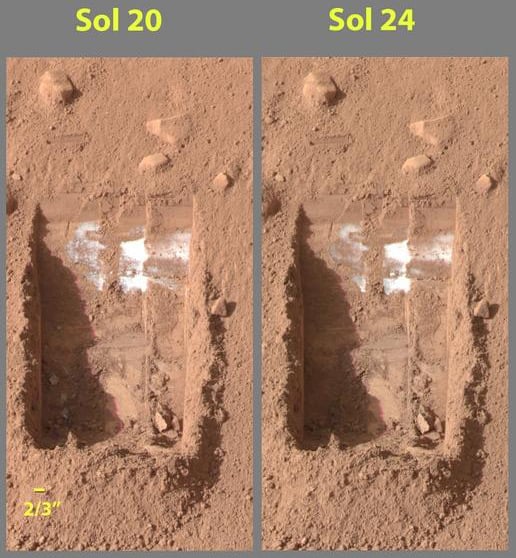 The images, captured by the lander's Surface Stereo Imager, show the disappearance of lumps in the bottom left of the trench, dubbed "Dodo-Goldilocks".
Ray Arvidson, the mission's lead scientist for digging activities, said: "If they're ice deposits, they should disappear because water ice is not stable on the surface of Mars at that latitude.... And it's gone. It's disappeared. As soon as the sun hit that material, it disappeared. It's ice. This is why we went, so it's pretty exciting."
On Saturday, meanwhile, Phoenix's robotic arm successfully sprinkled soil onto the delivery port of the lander's Optical Microscope, and its scoop still contains enough soil to feed either the Wet Chemistry Lab or Thermal and Evolved-Gas Analyzer (TEGA). NASA wants to deliver similar soil samples to all three instruments, according to Arvidson. ®