Smile! You're on grin-gauging HD camcorder
Sony camcorder touts smile capture mode
Smile detection has already taken over the compact-camera market, so it was only a matter of time before one manufacturer became the first to integrate the toothy feature into an HD camcorder.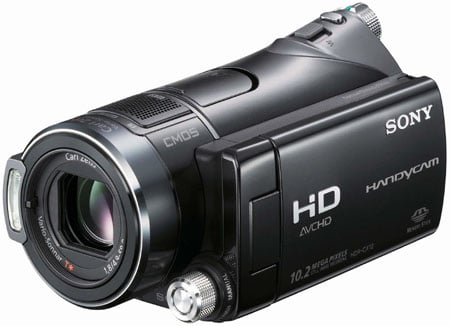 Sony's HDR-CX12: can recognise smiles and faces
And the award goes to Sony, because its HDR-CX12 Handycam is claimed to be the first 1920 x 1080 resolution camcorder capable of spotting smiles and fixing upon faces.
Sony's "Smile Shutter" feature allows users to capture smiling photos while recoding video. It can tell when your subject is smiling and automatically takes still photos when it sees one, all without requiring you to switch the camcorder into photo mode.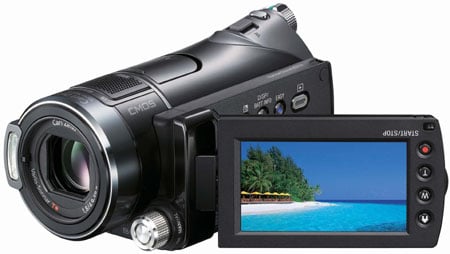 The camcorder sports 1080p resolution and a 2.7in display
But Smile Shutter doesn't just recognise any old smile. Sony claims the function can prioritise between adult and child smiles. So, presumably, if your partner and child are in the same shot, then you'll get more smiling snaps of your offspring. Smiles can also be captured when the camcorder's in standby mode.
The ten-megapixel camcorder has a 12x optical lens and stores images and video to Sony's Memory Stick Pro Duo cards, meaning the unit only measures about the size of a soft drink can. A 2.7in LCD display's built into the body too.
Sony's HDR-CX12 camcorder will be available in August for around $900 (£450/€580). A UK release date or price hasn't been seen yet.