Asus Eee Box to debut in UK... minus Linux
Windows XP only at launch
Exclusive Asus will bring the Eee Box desktop to the UK in August. However, the company confirmed to Register Hardware that machine will initially only ship with Windows XP Home Edition.
The compact desktop contains not Intel's desktop-oriented Atom 230 processor, as anticipated, but the less power-hungry notebook version, the N270, Asus revealed. Both CPUs are clocked at 1.6GHz and contain 512KB of L2 cache. But the N270 consumes 2.5W of power, while the 230 has a 4.5W TDP.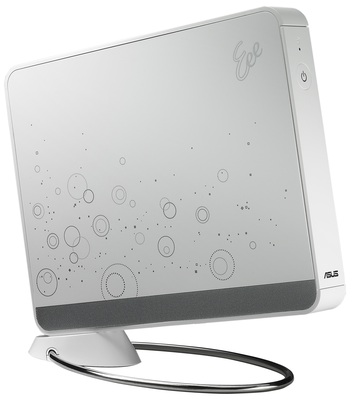 Asus' Eee Box: no Linux version at launch
The Eee Box also packs into its one-litre casing 1GB of DDR 2 memory, an 80GB hard drive - no solid-state storage here - 802.11n Wi-Fi, Gigabit Ethernet and a five-in-one memory card reader. There are three USB 2.0 slots and a VGA port.
Asus' announcement only mentioned Windows XP. We asked the company to clarify the situation, and it admitted that the first Eee Boxes to arrive in Britain will have the Microsoft OS pre-installed.
Linux hasn't been ignored, however. But it will come "later", a company official admitted.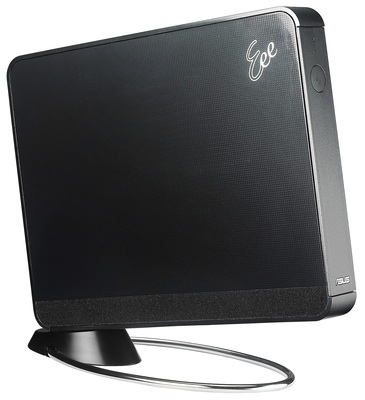 Compact and stylish
There's no indication whether the company will price the subsequent Linux-based Eee Box at a lower price than the XP model, or up the spec slightly so it can sell them at the same price, as it does with the Eee PC 900 and, soon, the Eee PC 901.
Asus also didn't disclose what it plans to charge for the desktop, but we'd expect it to come well below the £319 price-tag attached to the 901.
Related Reviews
Asus Eee PC 901 Linux Edition
Asus Eee PC 900 Linux Edition