Apple out to trump gadget warranty fraudsters
Water damaged goods no longer covered
If you've dropped your iPhone down the privy and tried to get a new one by saying "it simply stopped working", your cover's blown. Apple is working to prove when a gadget's been damaged by water.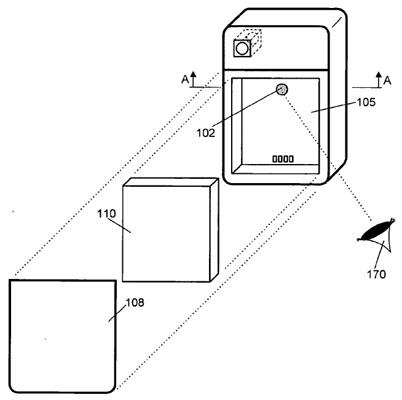 Apple's patent app could see an end to false warranty claims
According to an Apple patent application entitled "Water Detection Arrangement", boffins at the company have explored ways of placing pads inside the phone which would change colour when exposed to water.
Apple states that water exposure is one of most common causes of device malfunction. But water damage isn't something most manufacturers cover in the warrenty - unless it's a waterproof telly.
The application considers several ways that such pads could be hidden away inside the phone: behind the battery, for instance. So, when a careless customer tries to bag a replacement handset because their current one "just suddenly went dead", an Apple techie only has to open up the phone and check the colour of the pad to rumble the customer's claim.
The manufacturer does admit that the design has several drawbacks, including difficulties in securely storing pads inside each gadget without enabling crafty customers to tamper with them.
But if Apple does find a suitable way, then it could mean we'll have to start being a little more careful about where we put our handset during trips to the lav.