Sony Ericsson shows budget-phone pair
Tucked away in the corner at Sony Ericsson's Q4 handset showcase, held in London last night, were two phones that may be the ideal Light, Cheap Mobiles to go with your Small, Cheap, Computer.
Neither the K330 nor the J132 candybar handsets are currently guaranteed to appear in the UK. That will be down to any service providers wanting to use them to enter the '20 quid or less' pay-as-you-go market sold through the likes of Asda and Tesco.
But we rather hope they do.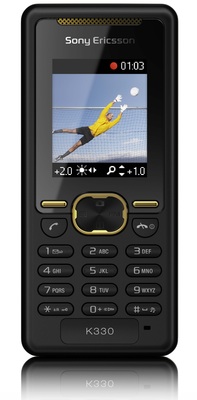 Sony Ericsson's K330: doesn't look 'bargain basement'
The K330 comes with Bluetooth, a 0.3-megapixel camera, a 1.7in, 126 x 160 screen, FM radio, torch and 10MB of on-board memory and a far-from-shabby seven hours of talk time - or 300 on standby. It also manages to not look too bargain-basement, having a strong Sony Ericsson family resemblance.
At 76g and 100 x 45 x 12 mm it won't make a hole in your pocket, nor we suspect will the eventual price.
Below the K330 sits the J132, a handset so basic that it's only one step beyond using to two empty baked bean cans and a length of string to communicate. What you get is a phone with a 1.5in, 128 x 128 screen, 4MB of memory, an AM/FM radio and... well, that's about it really.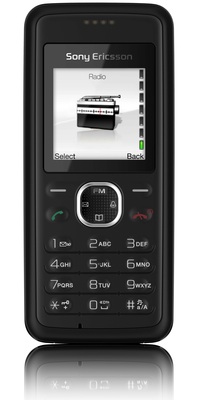 The J132: dust proof
The keypad is described as "dust proof", while the whole handset feels as tough as old boots and likely to take a severe kicking without falling apart, not that there's all that much to fall apart.
Talk time for the J132 is quoted as nine hours or 450 on standby. Rather than the usual SE FastPort, the J132 comes with a vanilla mini USB port and a 3.5mm headphones jack. The J132 weighs 75g and measures 103 x 45 x 15.3mm.
Both phones have a "torch function", which means you can use the light from the screen to find things in the dark. Well durgh...
Related Reviews
Sony Ericsson Z770i mobile phone
Sony Ericsson K660i internet phone
Sony Ericsson Walkman W380i budget music phone
Sony Ericsson Walkman W890i mobile phone