Acceleware creates beastly GPU-based cluster
Crushing Gigacells 64 Tesla cards at a time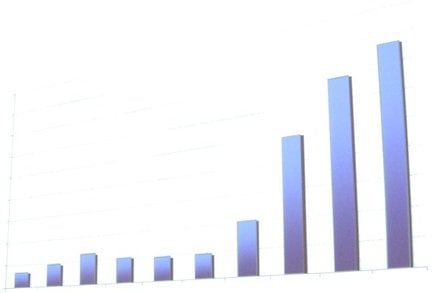 Hot on the heels of Nvidia's latest Tesla hardware unveiling, high performance computing partner Acceleware is cramming stacks of the graphics cards into new kit.
It's put together what it says is the first commercially available GPU-based cluster system. The C30-16 uses Acceleware's home-brewed computational algorithms, running on as many as 64 Tesla GPUs.
The company claims a fully-loaded system provides comparable performance to a more traditional CPU-powered cluster with around 1,000 cores. If you've been holding onto your life savings for a chance to run Reverse Time Migration algorithms in your basement, you may be in luck.
A minimum C30-16 cluster begins with a 16 GPU configuration and scales from there — 32, 48, and 64. Each cluster is composed of four 1U cases, containing four GPUs coupled with host server nodes via an Infiniband interconnect.
Acceleware supplies its own libraries and APIs to partners and customers to help ease the complexity of developing software for GPUs. The company also works with clients to move its existing code to a massively parallel archiecture.
So if you're the type of person who can absorb the "processing power capable of solving problems billions of cells in size with speeds approaching 14 Gigacells per second for electronic design customers," this could be an interesting solution.
For us, honestly, that sounds like the kind of nonsense yelled out on the deck of the Starship Enterprise during a Klingon raid. But apparently they aren't just making these Gigacell figures up. Acceleware has an impressive customer portfolio including Philips, Boston Scientific, Hitachi, Fujifilm, Mitsubishi and Sony Ericsson.
Take a peek at the full hardware specs here. (PDF warning.) ®
Sponsored: Your Guide to Becoming Truly Data-Driven with Unrivalled Data Analytics Performance