Spinal Tap's Tufnel gets new Honda hydrogen car
Presumably it goes up to 11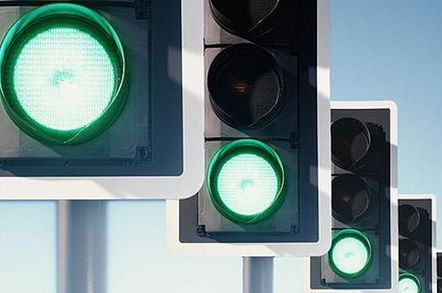 Japanese motor mammoth Honda has announced "production commencement" for its new hydrogen fuel-cell car, the FCX Clarity.
The second one off the line will go to noted film femme and children's authoress Jamie Lee Curtis - and her much more famous husband Christopher Guest.
"Our customers are true pioneers and leaders in the effort to bring fuel cell technology to the marketplace," said John Mendel, US Honda exec.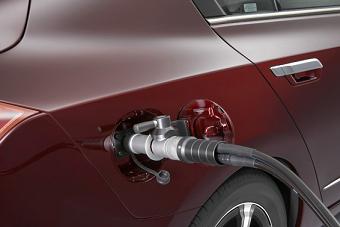 FCX - moving the emissions out of the picture.
The FCX Clarity turns its hydrogen fuel to electricity using an "entirely new" Honda proprietary fuel cell stack. The cells' power density is said to be up by 50 per cent on previous kit, but the stack is still - as in most fuel-cell vehicles - hybridised with a li-ion storage battery to cope with acceleration, hill climbing etc.
"Jamie Lee Curtis and her husband, filmmaker Christopher Guest, live with their family in Santa Monica," according to Honda.
"Curtis and Guest have owned other alternative fuel and hybrid vehicles, and they continue to seek out ways to live and advocate a greener lifestyle."
Until now, one of the couple's more prominent pieces of car-related lifestyle advocacy was Guest's reprisal of his Nigel Tufnel role from Spinal Tap in an advert for cars from a rival maker which can also function as guitar amplifiers. Presumably ones which go up to 11.
Regardless of the green credentials of Guest and Curtis, the greenness of the FCX is dependent on the methods used to make its hydrogen fuel. The car itself is zero-emission, but the production of hydrogen at the moment is usually so carbon-intensive as to give such vehicles greater carbon burdens than ordinary fossil-fuelled ones.
Even if the hydrogen isn't made by steam reforming of natural gas (the usual method), but rather electrolysed from water, the 'leccy needs to be low or zero carbon before the car offers any eco benefit. Honda has had an experimental solar-powered electrolysis station running in Los Angeles since 2001, but of late has seemed to shift tack - working mainly on home reformer units intended to run on domestic gas supplies.
For now, the FCX can't be bought. It is being leased to selected customers who live near dealerships set up to handle maintenance, in areas where there are hydrogen stations at which to fill up. In America, this means certain neighbourhoods in Southern California for the nonce. ®