UK appeal court dismisses mod chip conviction
Devices not responsible for copyright infringement
The UK court of appeal this week ruled that games console mod chips do not bypass copy protection systems and are, therefore, effectively legal here.
The ruling comes more than six months after Neil Stanley Higgs of Speedwell Road, Speedwell, Bristol was found guilty at Bristol Crown Court of 26 offences under a 2003 amendment to the 1988 Copyright, Designs and Patents Act.
At the time, Higgs vowed to appeal against the verdict - reached unanimously by the jury - and just as well: this week, the appeal court quashed all charges against him.
Higgs argued that the mod chips did not infringe copyright because that action had already taken place.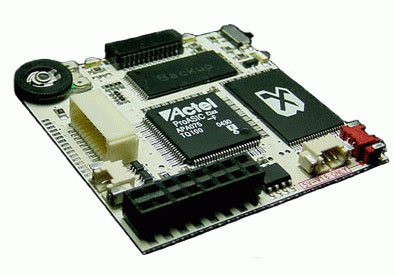 An Xecuter 3CE mod chip board
The games industry hates mod chips because they allow consoles to play copies of games. Gamers who've modified their consoles this way maintain they do so to allow them to use back-up copies of games if discs become damaged, but the industry claims it's done to allow them to play titles they haven't paid for.
Higgs essentially told the court that the copyright infringement was not carried out by the mod chip but by the user who copies the original disc. As such, he could be no more responsible for the infringement than, say, Sony is when one of its PCs is used to make an unauthorised copy of a DVD.
In 2005, the High Court of Australia also ruled that mod chips are legal Down Under for the same reason. However, Australia changed the law the following year to ban the use of the chips.