Cotton Traders mauled by hackers
Rugby apparel website rucked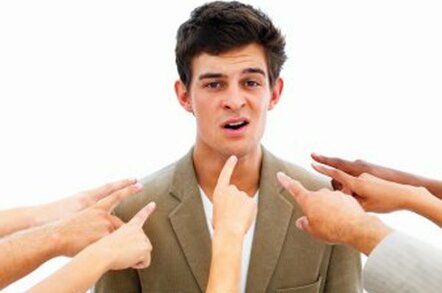 Update Cotton Traders has become the latest firm to spill sensitive customer account details.
The retailer confirmed on Tuesday that payment details were exposed following an attack on its website earlier this year. Around 38,000 customers were affected by the breach, the BBC reports. Cotton Traders claims this figure is "widely inaccurate" but isn't supplying the correct figure.
Cotton Traders, a specialist clothing outfit founded by ex-England rugby stars Fran Cotton and Steve Smith, said the potential to misuse the data is low because the credit card information was encrypted. It said it notified credit card issuers of the breach and that most of the affected cards were blocked and reissued in January.
A spokeswoman explained: "I would like to reiterate that the incident took place in January 2008 and all actions to rectify the situation were completed over five months ago."
"Those involved were notified at the time and card replaced," she added.
In a statement the firm said: "Cotton Traders take any security issues very seriously.
"In January 2008 we identified a security issue. We immediately brought in Industry security experts to resolve the problem. We can confirm that our customer credit card data is encrypted on our website but if any of our customers have been a victim of fraud, they should contact their card issuer."
"Cotton Traders have recently upgraded all security on their website which has been validated by leading Industry experts," it added.
Police are investigating the case. It's unclear how malicious hackers broke into the website. ®
Sponsored: Becoming a Pragmatic Security Leader