Asus floors it with Lamborghini laptop revamp
Pedal, as they say, meets metal
Asus has formally announced the anticipated successor to its Lamborghini laptop line, the compact, 12.1in VX3 - intended to bring a little... luxury to the sub-notebook arena. And integrated HSDPA 3G connectivity.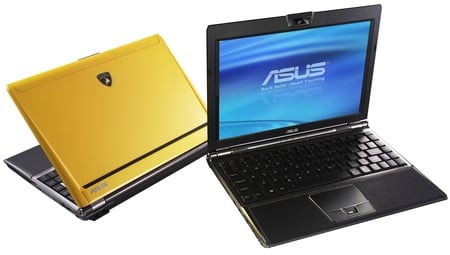 Asus' VX3: vroom, vroom
The VX3's basic spec includes a 2.5GHz Core 2 Duo T9300 processor - one of Intel's 45nm boys - 4GB of 667MHz DDR 2 memory, a 5400rpm 320GB hard drive and 1GB of Flash operating as a cache between the HDD and rest of the system.
Said cache - aka Intel Turbo Memory - requires Windows Vista, so the VX3 ships with Ultimate.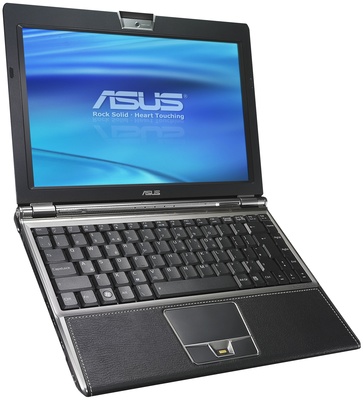 HSDPA 3G and 802.11n networking on board
It also comes with 802.11n Wi-Fi, an on-board HSDPA modem, Bluetooth 2.0, a fingerprint reader, a 1.3-megapixel camera and a three-cell battery. Asus is also bundling a second battery too, either a six-cell or a nine-cell unit, depending on whether you want to pay £2079 for the machine or £2099 - or how much extra plastic you don't mind poking out at the back.
As is stands, the VX3 weighs 1.7kg with the three-cell battery in place. Unsurprisingly, Asus didn't say what adding either of the extra batteries does to the machine's weight.
Related Reviews
Dell XPS M1730 17in gaming laptop
Lenovo ThinkPad X300 sub-notebook
Asus Eee PC 900 Linux Edition
Apple MacBook Air
Toshiba Portégé R500 slimline laptop

Click for the VX3 Picture Gallery