Vendor punts coin-operated Wi-Fi base-station
Slot machine
People rarely need coins to make a call these days, but don't ditch your coppers just yet because manufacturer Handlink has designed a coin-operated Wi-Fi access point.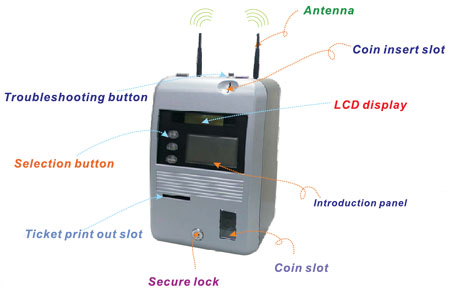 Handlink's Wi-Fi point is coin-operated
The bizarre creation supports 802.11b/g connections, but this wireless wonder won't just let you connect to the web the second your laptop comes within range.
First, you've got to dig deep and slot some coins into it, after which the kiosk will print out a ticket that details your temporary Internet access account details. You then use this information to gain web access through whatever enabled gadget you like, whether it be an Eee PC or an iPhone.
Of course, once your time has elapsed then the connection automatically ends. At which point, you'll have to trot back over to the kiosk and feed it some more cash. Unfortunately, the machine doesn't appear to accept notes or card payments.
Handlink's coin-operated Wi-Fi access point is, admittedly, targeted at hotels, coffee shops and public places. But you have to appreciate the retro charm, mixed with new-age technology.
Sponsored: Your Guide to Becoming Truly Data-Driven with Unrivalled Data Analytics Performance