What hell hath science wrought lately?
A quick guide to man's abominations
Chinese open 36-kilometer bridge
The 36-kilometer long Hangzhou Bay Bridge was opened to the public last month, and is considered the longest sea-crossing bridge in the world. Oh wonderful. People love big landmarks.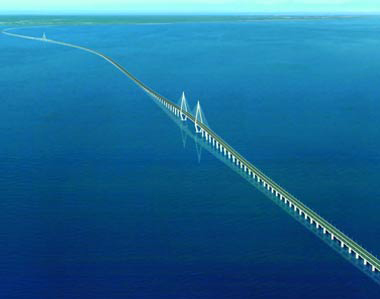 Hangzhou Bay Bridge
Oh hey, you know what also loves landmarks? Giant monsters. And do you know where giant monsters live? The sea.
Thanks, China, for tempting any evil behemoth slumbering beneath the briny depths in a 1,000 kilometer radius to say hello. We give this bridge five months tops before Dagahra goes on world tour.
Danger level: 5/5
Sponsored: How to Process, Wrangle, Analyze and Visualize your Data with Three Complementary Tools