Dell's wee Eee-alike loses some keys
Launch pushed back too
The launch of Dell's miniature notebook may be pushed back until late summer and feature a keyboard that's several keys short of a full set, one of the company's executives has confirmed.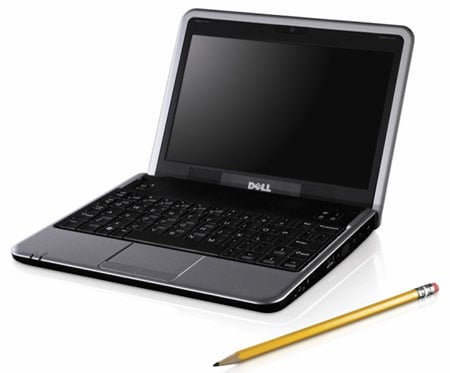 Dell's redesigned the Mini Inspiron's keyboard from the one shown here
According to a report by website APC, Alex Gruzen, senior VP of Dell's consumer product group, recently said at a media briefing in Texas that the so-called Mini Inspiron will appear on shelves "later this summer".
The delay will be disappointing for fans of the miniature machine, as it was previously rumoured that the Asus Eee rival would appear sometime this month.
But Gruzen told the briefing's attendees that "the reason we were later to the market" is because Dell has been "working on getting the right keyboard". Elaborating on the statement, he said that the keyboard design "accommodates as best as possible the best user experience".
As a result, the Mini Inspiron has lost some traditional keys. For example, there won't be the usual row of F1 to F12 keys.
Asus' Eee sports the full range of keys, but all are quite small. Gruzen claimed that Dell decided to drop some of the keys - presumably those that its research has identified as the least used - "so that the rest of the keys could be bigger".
Let's hope the PC giant is able to effect this key shuffle rather better than its poor attempt to localise Vostro notebook keyboards for Brits...
An official price for the Mini Inspiron hasn't been revealed yet, but a $500 (£250/€300) price-tag has been banded about in some previous reports.
Sponsored: Practical tips for Office 365 tenant-to-tenant migration