Touchscreen typing isn't for everybody, so HTC has remodelled its new Touch Diamond handset to create one that also has a slide-out Qwerty keyboard.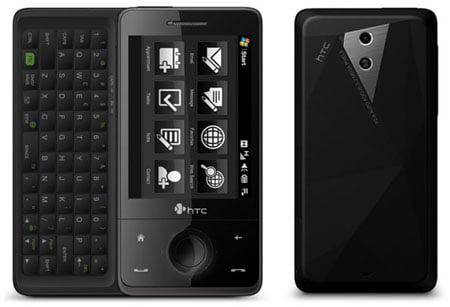 HTC's Touch Pro: the Diamond with a keyboard
HTC's calling its latest phone the Touch Pro, despite it looking almost identical to the Touch Diamond – aside from the slide-out keyboard, of course. That's not to say that HTC has taken away touchscreen navigation, because the Pro's 2.8in display can still be operated by touch alone. The phone runs Windows Mobile 6.1.
A 3.2-megapixel camera is built into the talker, with pictures, videos and music all be stored on Micro SD memory cards. Bluetooth's also on board if you want to send snaps to a nearby pal. Or, you can just sit on the sofa and surf the web without firing up your laptop because the Touch Pro supports 802.11b/g Wi-Fi and HSDPA downloads of up 7.2Mb/s.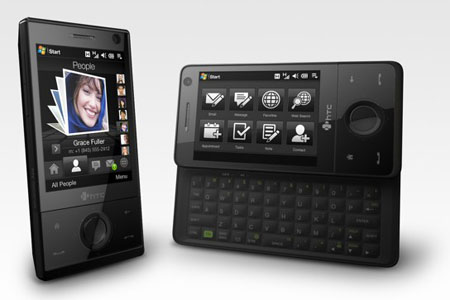 A 3.2-megapixel camera and HSDPA are two of the Pro's talking points
If you're out and about and suddenly find yourself in an unknown location, then the phone also features both GPS and Assisted GPS to help you get back on track.
Should you still want an old-fashioned chinwag with someone, then the touch Pro will sustain conversations for up to eight hours, HTC claimed.
HTC's Touch Pro will be available in Europe in the late summer. A price hasn't been tapped out yet.
Sponsored: Ransomware has gone nuclear