Samsung hammers out stylish Steel slider
Avoid airport security
Style and steel aren't usually something you hear of together, unless you're an architect. But Samsung's mashed the two into one to create its latest slider handset - dubbed, simply, Steel.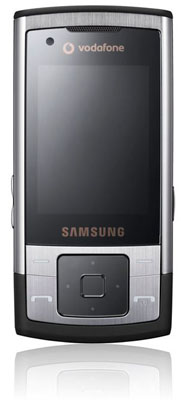 Samsung's Steel: metal meets HSDPA
The phone is awash with brushed metal surfaces, which sit well alongside the talker's black plastic base. It also has a navpad that looks cunningly similar to the interactive one found on Samsung's Soul, but – alas – the Steel's control doesn't have the same functionality.
However, Steel does have a 2.2in display that'll do nicely for displaying images or video snapped on the accompanying three-megapixel camera with 3x digital zoom.
A Micro SD card slot provides up to 8GB of storage, while Bluetooth is also present for short-range data transfers. Samsung's said very little about the phone's multimedia capabilities, such as which audio formats the phone supports, but the firm has at least confirmed that the phone functions as a DAB radio.
On the connectivity side of things, Steel operates over tri-band GSM/GPRS/Edge and HSDPA is also under the hood for speedy downloads.
Samsung's Steel will be available exclusively through Vodafone in the UK this June, but a price hasn't been hammered out yet.