Acer Predator packs powerful specs, lacks skull cleaning capability
Will eat the competition?
Acer wants to take a big bite out of the gaming PC business with its new system, Predator, part of its Aspire line.
Actually, it looks like something out of a sci-fi movie too. But the spec's right down to Earth, with a choice of Intel Core 2 Extreme and Core 2 Quad processors, Nvidia's nForce 780i chipset, up to 8GB of 1066MHz DDR 2 memory and three Nvidia GeForce 9800 GTX graphics cards in Tri-SLI mode.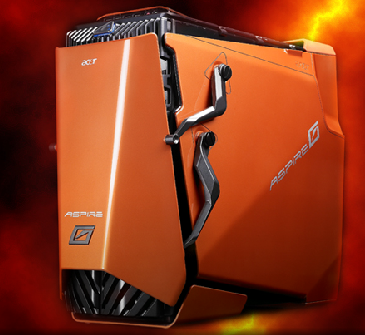 Acer's Predator: Alienware beware?
Had enough of gaming? Then Acer said it'll offer the beast with an optional TV tuner card. And the machine's twin optical drive bays can be kitted out with a Blu-ray Disc player too.
Storage should be no problem: the Predator has four 3.5in drive slots, that can be configured in a variety of RAID hot-swappable set-ups.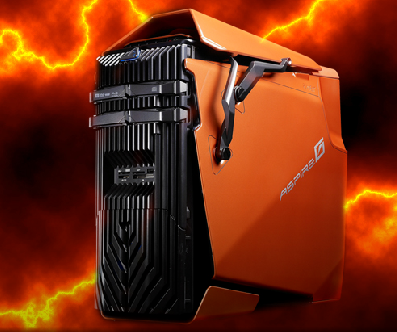 Flip-up front panel
The entire front panel swings up to reveal said drive bays and the machine's front-facing multi-format memory card reader, 3.5mm audio sockets, and quartet of USB 2.0 ports. There are four more USB ports round the back, along with a six-pin Firewire connector, two Gigabit Ethernet ports, six more audio jacks and a button that allows you to zap the Bios settings should the system's overclocking utility push the processor too far.
Speaking of audio, the Predator incorporates 7.1-channel HD audio with EAX 4.0 support. Want EAX 5.0? Add the optional Creative SoundBlaster X-Fi card.
The whole shebang's driven by a 1kW power supply and prevented from melting by a liquid cooling system, Acer said.
What it didn't reveal was how much this metal monster will cost, or precisely when it'll go on sale.