Review What we have here is basically a traditional Windows Mobile smartphone loaded to the gunwales with Wi-Fi, GPS, Bluetooth, 3.6Mb/s HSDPA, quad-band GSM/GPRS/Edge, three-megapixel camera, FM radio, 8GB-capable MicroSD slot and a touchscreen.
Under the hood the Orbit is driven by the same 400MHz chip as the Touch Dual, and comes with the same 256MB of program memory and 128MB of storage. It's once again powered by Windows Mobile 6 Professional.
The Orbit 2 doesn't look too shabby on paper, and it's not too shabby in the real world, either, the fully flush screen and surround combining to make the Orbit 2 look just a little out of the ordinary.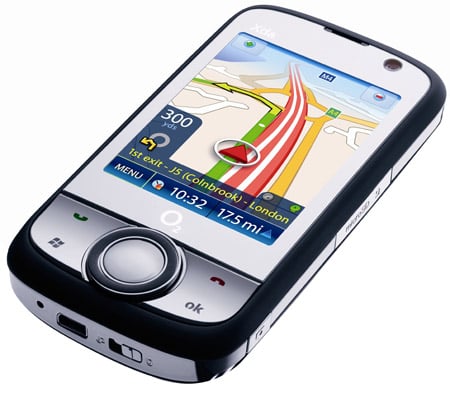 O2's XDA Orbit 2: not shabby
The Orbit 2 isn't that much more of a chunky monkey than its HTC Touch brethren, weighing 130g and measuring 110 x 58 x 15.5mm. The rubber-coated plastic back and front bezel gives a secure feel in even the sweatiest of palms, while the solid build quality is par for the HTC course. Centre-stage on the handset is a 2.8in, 240 x 320 screen below which sits a circular navigation pad flanked by buttons to start and end calls, a Start Menu button, and the customary Windows Mobile OK key.
The rim of the navigation pad rotates endlessly so you have the choice of either pressing the top or bottom of the pad to move up and down through menus or to roll your rim clockwise and anti-clockwise. OK, this is not a revolution in UI navigation, but it's a nice touch just the same.
Sponsored: Webcast: Ransomware has gone nuclear