Britannica opens kimono, reveals widgets
Free access for bloggers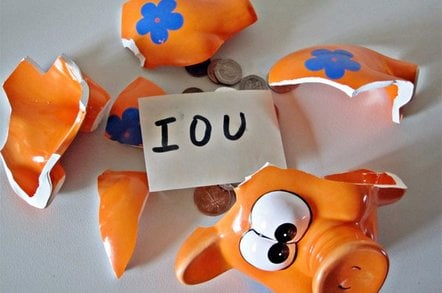 Britannica is opening up its content for use by publishers - including amateurs - but insists it isn't threatened by the world's biggest compendium of unusually-shaped vegetables.*
"We don't think there's any threat right now," Britannica Inc's president Jorge Cauz told us recently. But he acknowledged that Britannica's material needs to have a much higher web profile.
Hence the new WebShare program, which soft launched last month and is now official. This allows bloggers and commercial publishers to use Britannica material, either via an embedded widget or a URL.
"It's not a link-baiting strategy," said Cauz. "We know we need to be much more relevant in people's lives - and let people know what Britannica's about."
Which is?
"We have fast food and junk food and gourmet food - and it's important people understand the differences in content as well as food."
It's unlikely that WebShare will do anything to upset the domination of Google by Wikipedia, and the dozens of scraper sites that use its material. But that isn't the goal. Cauz says the move allows more people to sample Britannica's core strengths.
"We believe in making something understandable and we've been doing it for almost 240 years. I don't believe humanity has lost those values."
Now that's a job that's never done. Perhaps they can turn their attention to making WiReD magazine editor-in-chief Kevin Kelly understandable. The Wikipedia evangelist wrote recently:
"I am convinced that the full impact of the Wikipedia is still subterranean, and that its mind-changing power is working subconsciously on the global millennial generation, providing them with an existence proof of a beneficial hive mind, and an appreciation for believing in the impossible."
Er. Right.
WebShare is the first in a series of initiatives designed to raise Britannica's profile. Bloggers and pro writers are being offered free subs, too.
Applicants undergo a vetting process, to exclude offensive sites and "personal diary" type blogs. Publishers can apply here. ®
Bootnote
*Hat-tip to Valleywag.