Storm worm botnet turns into April shower
Shrinking away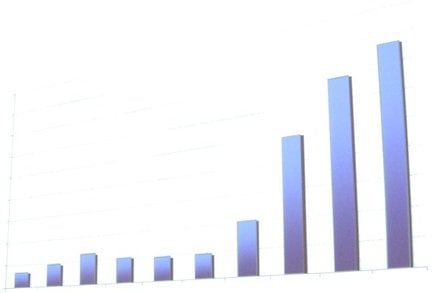 The Storm worm botnet shrank in April to just five per cent of its original size, according to MessageLabs, which conducts a monthly analysis of malware trends.
New tools that remove Storm infections are responsible for the huge fall in Storm-infected machines, the net security firm says. By the end of Aprl the Storm Worm botnet had about 100,000 compromised computers, compared with two million zombie machines in March. The decline is also evident in the 57 per cent slump in malware-laden emails the Storm botnet distributed in April.
While the Storm botnet shrank, analysis of web-based malware identified that 36.1 per cent of interceptions in April were new, up 25 per cent on March. MessageLabs also identified an average of 1,214 new websites per day harboring malware and other potentially unwanted programs such as spyware and adware. This is an increase of 619 per day compared with the previous month.
In the week of 30th anniversary of the first spam message, MessageLabs identified a new spamming technique being used to send authenticated spam email via Yahoo!'s SMTP servers. This spam attack accounts for one percent of all spam intercepted in April and has been used to advertise services for Canadian Pharmacy, a well-known spam operation. By using the SMTP server and a DomainKeys Identified Mail (DKIM) authentication technique, the spammers can ensure that the email generated is more likely to get past conventional anti-spam filters.
Targeted Trojans hit record daily levels last month. MessageLabs intercepting approximately 70 targeted Trojans per day, compared to 28 per day in December 2007.
Scammers as well as malware authors are adopting their tactics. 419 advanced fee fraudsters have established profiles with false credentials on professional social networking sites such as Linked-In to lend a bogus air of legitimacy to their scams, MessageLabs reports.
Storm Front
The Storm Worm Trojan surfaced on 17 January 2007 in emails seeking to trick recipients into visiting maliciously-constructed websites by purporting to give information on the storms ravaging Europe at the time.
Since then the Russian authors of this malware have refined their tactics. Their ability to adapt a variety of social engineering tricks to infect gullible users has become a hallmark of Storm's success.
The main attack methodology - tricking users into visiting maliciously constructed websites that attempt to load botnet clients onto vulnerable PCs - has remained much the same.
Compromised machines, however they are infected, become zombie clients under the control of hackers. The Storm Worm was the first botnet client to be based on a peer-to-peer (P2P) command and control protocol, an approach that makes networks of compromised PCs far more difficult to shut down ®
Sponsored: Webcast: Why you need managed detection and response